Think you know pizza? Get ready to have every expectation turned on its head when you discover Pizza Garage's passion for creating fresh, topping-rich, succulent pizzas. Detroit, bar pie, New York – whatever style of pizza you crave, you can get it here by the box or by the slice.
Shane & Estela Oates, owners/operators, opened Pizza Garage in July of 2022.
"We had a previous pizzeria in Edmonton, but we live in St. Albert, so when an opportunity to open up here arrived, we couldn't wait to bring a top-tier pizzeria to town! Shane grew up in the industry. He eats and breathes pizza and he is a certified pizzaiolo, which drives his daily passion for what he does."
She continues, describing why hungry customers come back time and time again for hot and fresh slices of pizza, "We have more or less 35 toppings and three styles (New York, Detroit, and bar pie). We now also offer premium pizzeria pizzas that our customers can take and bake at home. This is perfect for late night snacks, camping, or for convenience for anyone with a busy schedule."
There are many pizza places in town; what makes Pizza Garage stand out?
"The fact that Shane is a certified pizzaiolo makes a difference," shares Estela. "I believe if you love and are passionate about what you do, it will show on your food. This is not a franchise; it's an independent business that gears more on skills and passion to make the best pie."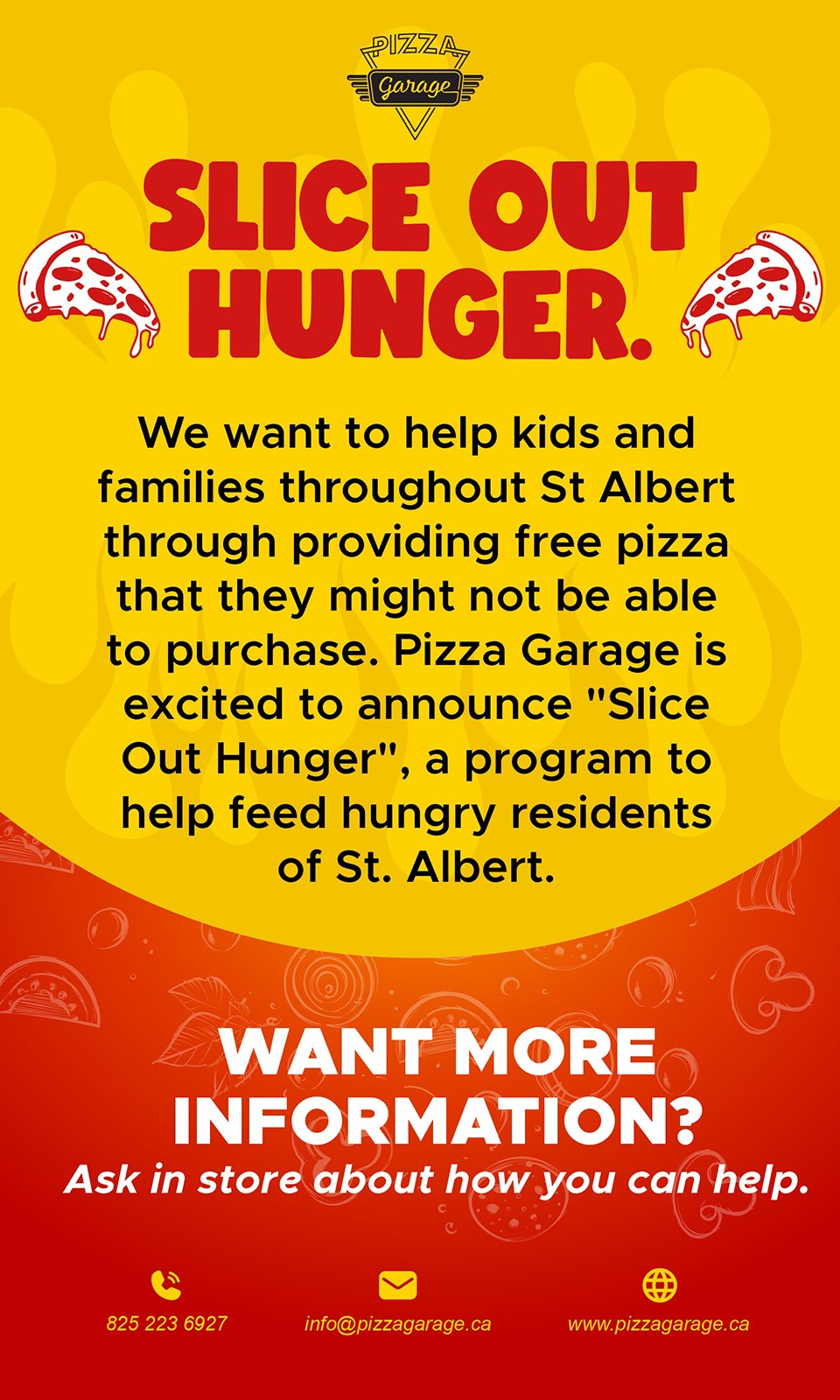 Shane is happy to add, "We also made our own in-house gelato. Estela is certified as a gelatier, and she makes her own unique flavoured gelatos." He continues, "Everybody knows that there are no shortcuts in pizza making. Skills, execution, and quality ingredients equal great pizza. It all matters!"
A focus of Pizza Garage is to get local diners out of their comfort zone and away from what they consider "normal pizza."

Shane says, "In a world that is dominated by franchise pizza, we offer options to customers and teach them about the different styles. For us, this is a reward itself since it requires skills and perfecting the execution, which is my passion. Our greatest reward is when our customers tell us they just experienced the best pizza of their life!"
The Oates are equally passionate about giving back to the community. Their Slice Out Hunger program helps underserved students enjoy a hot pizza lunch.
Estela says, "We love that St. Albert still has a small-town feel and local vibe, even though we are a smaller city. The best part of living in the city we call home is the passion of St. Albertans to support local business. We enjoy paying it forward through our Slice Out Hunger Program."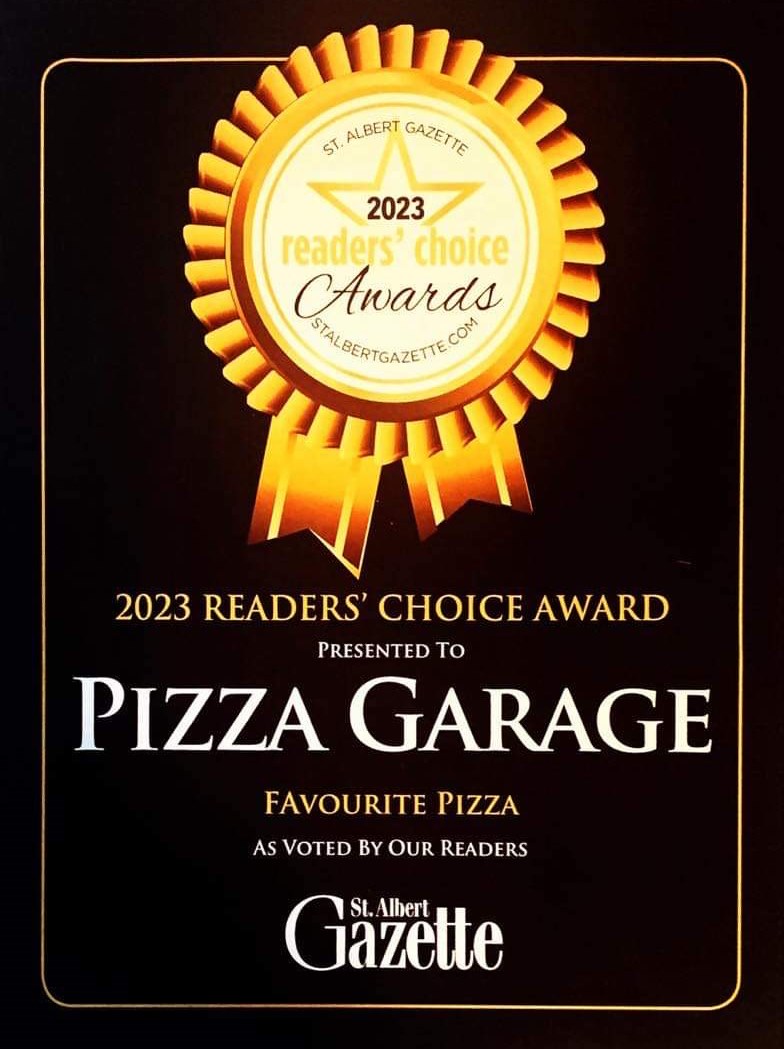 In just a year's time, Pizza Garage has racked up an impressive number of awards including T8N Magazine's best new business, best new restaurant, and runner up pizza; St. Albert Gazette's Readers' Choice best pizza; and Jason Gregor Pizza Pig Out's most unique pizza, best Donair pizza, and best Hawaiian pizza.
The Oates conclude, "We thank the community for their phenomenal support for our local business. We also thank our team. They are the most valuable asset we have. Without them, this would not be possible. We look forward to expanding our menu, offering sandwiches, and possibly even opening up another location.