Whether you are purchasing a new or used RV from a dealership or a used RV from a private seller, there are a few things that you will need to know before you drive away.
Carefully inspect your new purchase
Do a complete inspection of the RV with the seller and make note of any broken or damaged components or areas. If you are buying a used rig, it might not be in pristine condition, but you should be aware of all the issues and have negotiated a price with them in mind. If you are purchasing a new unit from a dealership, any problems should be addressed before you take possession.
Make time for a thorough walkthrough
You should have a complete explanation of the workings of your new RV before you drive away with it. This will help you to avoid confusion when you're at the campsite.
Record the walkthrough for future reference
RV Magazine suggests recording your walkthrough on your phone for future reference, which is a great idea. There is a lot of information to learn all at once, so it is best to have a record of it for later.
Learn how the water tanks work
This is one of the most important parts of your RV. Make sure you understand how to fill your freshwater tank and how to empty your grey and black water tanks. Doing it wrong can be messy!
Understand the electrical
Make sure you know how to use the generator and how to switch over to battery or plugins at the campsite. It is also important to know where the breakers and fuses are located.
Ask for an HVAC demonstration
You need to know how to use the heating, air conditioning, and fans in your new RV.
How do the bed and other foldaway features work?
Some foldaway options in the living space are so cleverly hidden that they are hard to figure out.
Slide outs
Slide outs can be tricky. Make sure you know how to extend them and also how to close them for travel.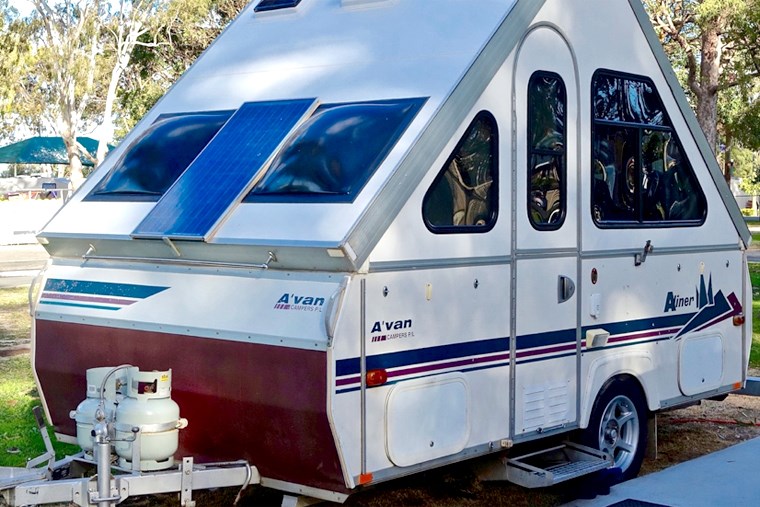 For used models, ask about the unit's quirks
Most RVs have a few quirks that you will learn over time. Asking about them in advance gives you head start.
Ask for recommendations for storage and maintenance or roadside assistance
If you're buying a used RV from a private seller, it can be useful to find out who does their maintenance and where they store it. If you are purchasing from a dealership, they may offer a complimentary roadside assistance program.
Expect that taking possession of your RV will take a few hours so you have enough time to get all of the information that you need. If you forget something, you can always look up the manual online or rely on the other helpful RVers that you will meet while camping.
This story is brought to you by Great West Media Content Studio. It is not written by and does not necessarily reflect the views of the editorial staff.