While it's true that camping can be an adventure filled with memorable moments, it can also be rife with hilarious mishaps if you're not adequately prepared.
Camping in the great outdoors often means facing the elements of nature and the environment around you. While it's a fantastic way to spend time in the wilderness and recharge the soul, it can also be a challenge, and full of mistakes. To help you avoid becoming the leading character in a camping comedy, here are five camping fails to avoid, even though they might bring amusement. You might want to check out these videos to have a chuckle and ensure it's not you on your next camping adventure.
The Tent Tangle
Setting up a tent seems like a straightforward task, but it's surprisingly easy to get tangled up in tent fabric and poles, leading to what we affectionately call the "Tent Tangle." This dance of desperation can make you feel like a bumbling circus performer rather than a seasoned camper.
Imagine this: You arrive at your campsite, eager to get your shelter in order. As you unpack the tent, it becomes increasingly apparent that the assembly instructions have gone cryptic.
To avoid the Tent Tangle, practice setting up your tent at home, in a well-lit environment, and make sure you have all the necessary pieces. Read the instructions carefully and have a buddy on hand for extra assistance. Remember, in the world of camping, a smooth upright tent is no laughing matter.
Firestarter Flop
Starting a campfire is something our ancestors mastered, but if you're not well prepared, it can turn into a complete flop that leaves you hungry and cold. You'd be surprised how many campers can't get their fires going. Avoid this by bringing dry firewood, a reliable fire starter, and some basic fire-making skills.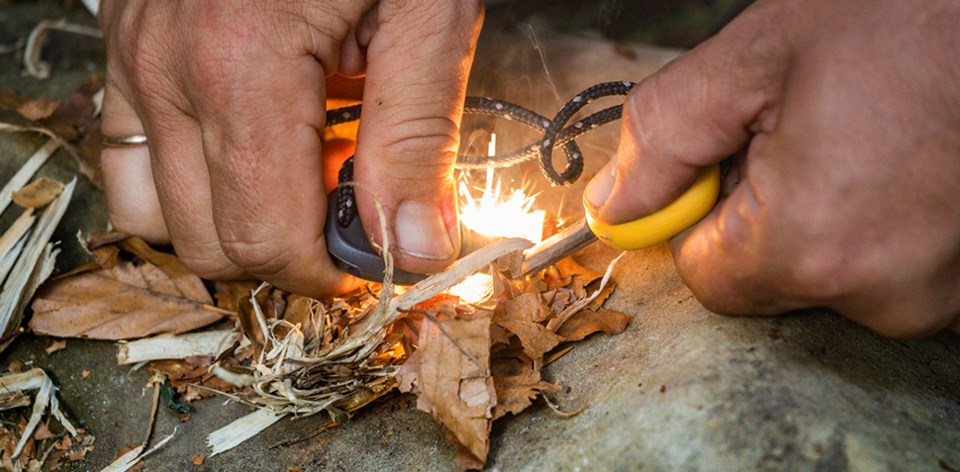 Lost in the Loo
When nature calls, and you answer, can you find your way safely back? One of the most embarrassing and potentially hazardous camping fails is getting lost while going to the bathroom. Don't let it be you! Always carry a flashlight, familiarize yourself with the surroundings before the sun goes down, and let your party know you're off to take care of some business.

Wildlife Woes
Wildlife encounters are an essential part of camping, but they can quickly turn into camping fails if you don't know how to handle them properly. Come prepared, learn about wildlife and how to behave around them, keep your campsite clean and garbage-free to keep the critters at bay, and remember that animals are best admired from a safe distance.

Noisy Neighbours
For many, camping is a time to unwind and listen to the sounds of nature, but that doesn't mean you should provide our fellow campers with a music concert. Avoid being the obnoxious neighbour who plays music at full volume or stays up too late around the campfire. Respect others, follow the rules of the campground, and keep the noise to a minimum. You'll appreciate the same respect in return.

Camping is a mix of adventure, relaxation, and the potential for some seriously funny memories to tell around the campfire. While camping fails can be amusing, they can also lead to uncomfortable or even dangerous situations. With a little preparation, common sense, and a willingness to learn from others' mistakes, you can turn your camping trip into a fun and memorable experience. Happy camping!
This story is brought to you by Great West Media Content Studio. It is not written by and does not necessarily reflect the views of the editorial staff.