Types of RVs
There are many different types of RVs to choose from. Motorhomes come in a huge variety of sizes and are self-contained. Trailers or 5th wheels are convenient to unhook at the campsite. Park models are built for more permanent stays at RV resorts. Truck campers or camper vans are small but self-contained and easier to drive than motorhomes.
Important Considerations
Choosing the perfect RV is a big decision. The first step is to consider a few key questions:
How many people will be sleeping in the RV?
All RVs will list how many people the unit sleeps, but that number can sometimes be a little high for practical purposes. The unit might technically be able to accommodate six people, but it could be more practical and comfortable to sleep four people. Carefully look at the sleeping arrangements and make sure everyone will be able to have a good night's sleep.
What is a typical destination?
For longer cross-country trips, comfort is important. Roughing it for weekend trips is one thing but being uncomfortable and cramped for three weeks or longer is not for everyone.
Families that are planning on visiting urban areas should keep in mind that parking can become difficult for larger units. Not all units are equipped to handle hotter or colder climates comfortably, so it is also important to check the heating and cooling options in the unit.
Is your vehicle equipped to tow any sized trailer?
Many people in Alberta choose to tow a 5th wheel with a pickup truck. Being able to unhitch at your destination is very handy. Not all vehicles are equipped to tow any sized trailer, though. Make sure the vehicle intended to pull the trailer is built for the job. Some trailers are small enough to be pulled by a car or minivan, so there are definitely options available.
Decide on Amenities
According to The Fit RV, making lists of needs and wants is important. It is easy to get overwhelmed by the many bells and whistles available for RVs. Some basic amenities to think about include water heater size (or tankless), solar panels, bed comfort, waste tank size, winter-readiness and length.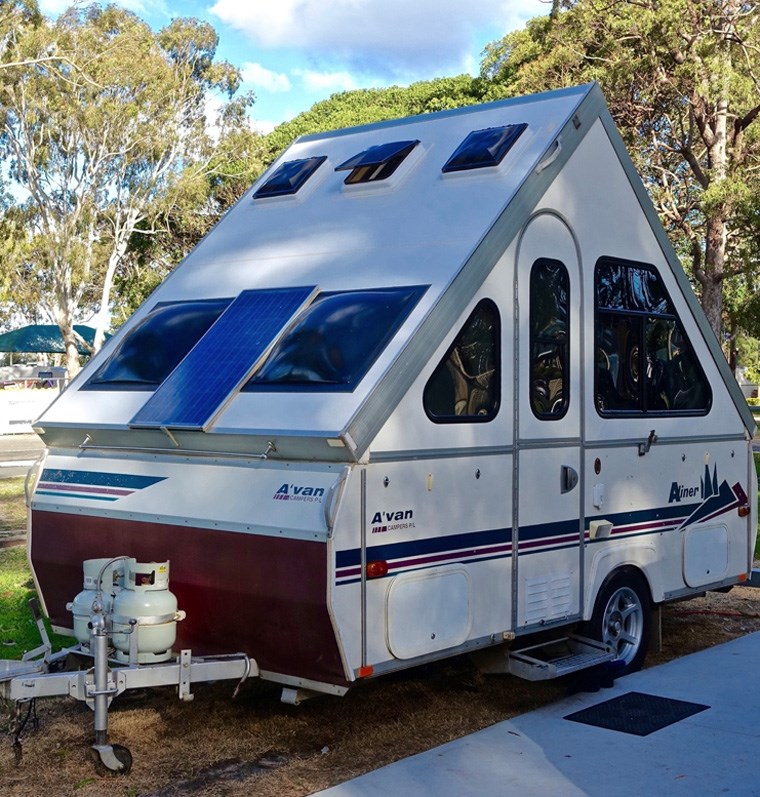 Try Before Buying
For families that have never tried an RV or are just not sure what type they want, they should consider renting one for their next getaway. There are many commercial RV rental companies in the province. RVezy is a website that allows people to rent directly from the RV owner, a lot like AirBnB. Renting is a great way to experience a new style of RV without committing fully.
Choosing the perfect RV can be a fun challenge in itself. Enjoy the experience, shop around and find the best RV for exploring this beautiful province.
This story is brought to you by Great West Media Content Studio. It is not written by and does not necessarily reflect the views of the editorial staff.