Outloud is a non-profit advocacy group in St. Albert that supports the well-being of the youth in the 2SLGTBQIA+ community through programs, advocacy, and events.
Terry Soetaert Executive Director, says, "We have been going through a few changes post COVID with our attendees finally feeling confident enough to handle their real feelings. Unfortunately, that has left some in a very depressed state. So much so that we see suicide attempts rising to national levels."
This state of affairs affects 2SLGTBQIA+ allies too. Soetaert explains, "Employees and facilitators build trust with the youth and the youth want to connect with someone they know. This leads to more one-on-one discussion and divulgence of what the youth are thinking, planning to do, and have done to harm themselves. All this puts enormous pressure on the staff and volunteers, and we are very concerned about burnout within our team."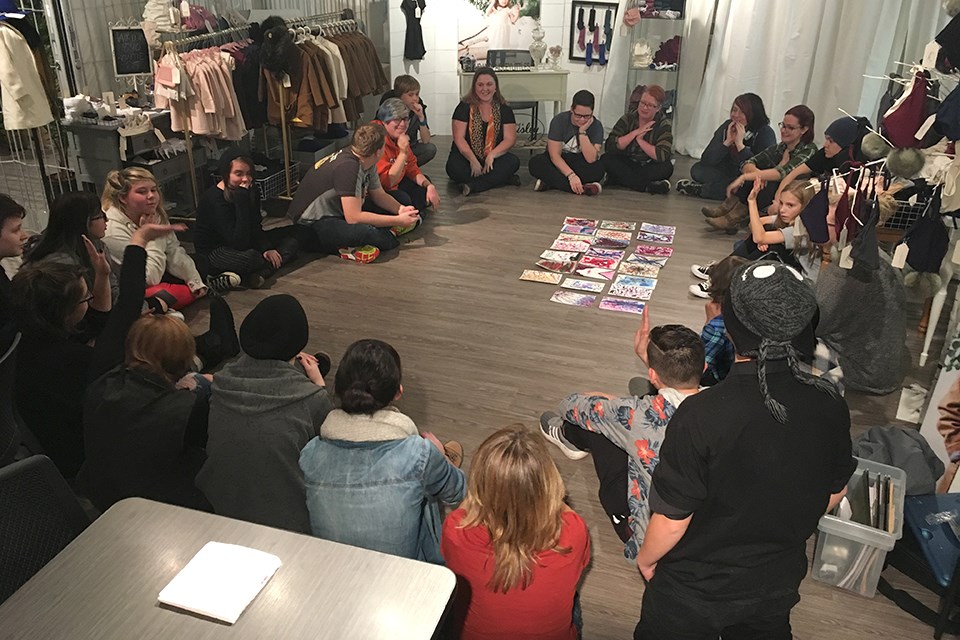 However, Outloud refuses to give up.
"2SLGTBQIA+ youth are beautiful, talented, and caring and just need someone to support them through a tough time. They are finding their way in a world that does not always understand them and so they struggle with self esteem and confidence. We have exceptional support from loving people in all walks of life who think that these kids are worth it, and they absolutely are."
Part of being a youth means struggling with identity, confidence, self esteem, peer pressure, and acceptance. 2SLGTBQIA+ youth, however, often lack resources in this area, especially if their parents or community do not – or do not want to – understand.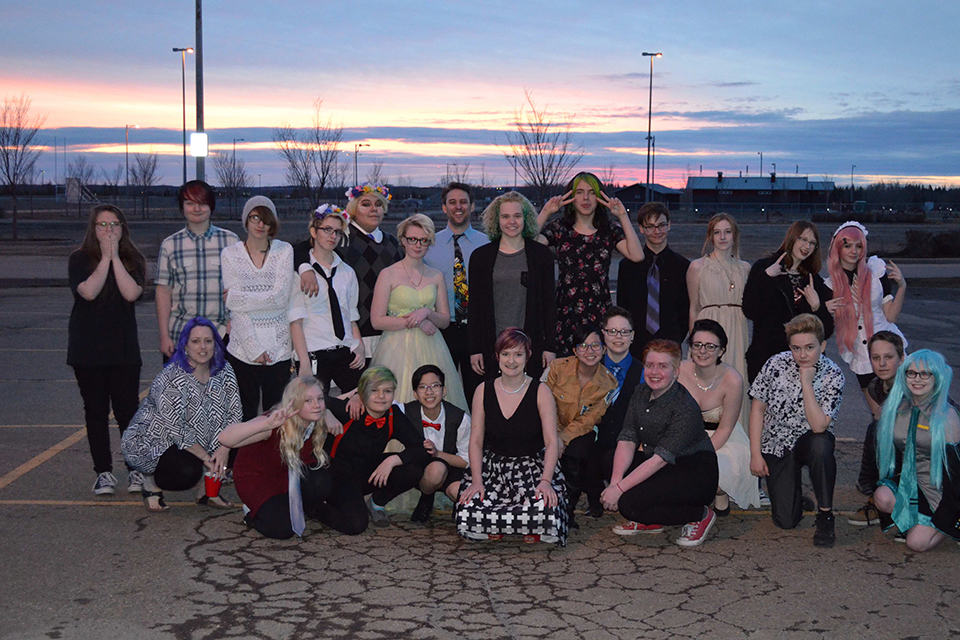 "When a youth comes to our group and sees 40 other Queer kids that have the same issues as them, it really helps them turn a corner to understanding that they are not the only ones struggling. The real risk is when the youth do not see their value and start to believe what the bullies and homophobes are saying. Then we end up with more trouble and they see suicide as a way to end their pain at the present moment without considering the long-term consequences," says Soetaert.
Currently, the greatest challenge for Outloud is funding.
"If we had more funding, we could hire more staff to support the kids we already engage and then reach out to the huge amount that we have not yet come through our doors," Soetaert says. "We find kids in all demographics and financial situations who need help and we don't turn away any of them. The hope is they can find the support they need within our programs or in the resources we offer. To keep these programs running and create new ones takes money. A lot of fundraising throughout the year. Fundraising is essential for Outloud to continue. We get some great support from the City of St. Albert, businesses, private citizens, and grants but the need continues to grow."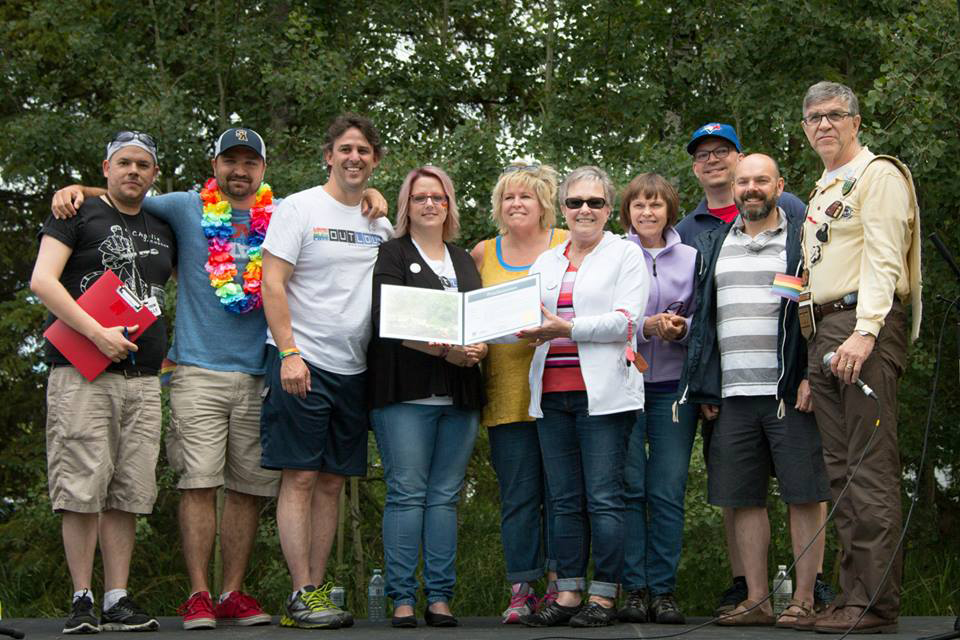 There are many ways to support Outloud and at-risk 2SLGTBQIA+ youth. Attend an event, donate, shop the Outloud store, and spread (kind, positive) awareness of Outloud on your social media feeds. Many do not know this organization exists; knowing where help is can often be the difference in saving a youth's life.
Soetaert thanks Outloud's supporters, saying, "Thanks to the staff at Outloud who put in so much extra time because they believe in the kids and want to see them grow. Thanks to our Board of Directors who donate their time every month (and sometimes every day) to help solve problems that arise. Thanks to the Outloud volunteers who support our youth, sell our merchandise, and love those that we try to support. Thanks to the donors who are groups, businesses, and individuals. They make it possible to open the doors everyday. Thanks to Natalie Soetaert who has allowed this idea to grow out of her house and into a viable charity for thousands. Thanks to all the children and families who have come to Outloud. Thanks to St. Albert for being a place we can be proud of for all this support."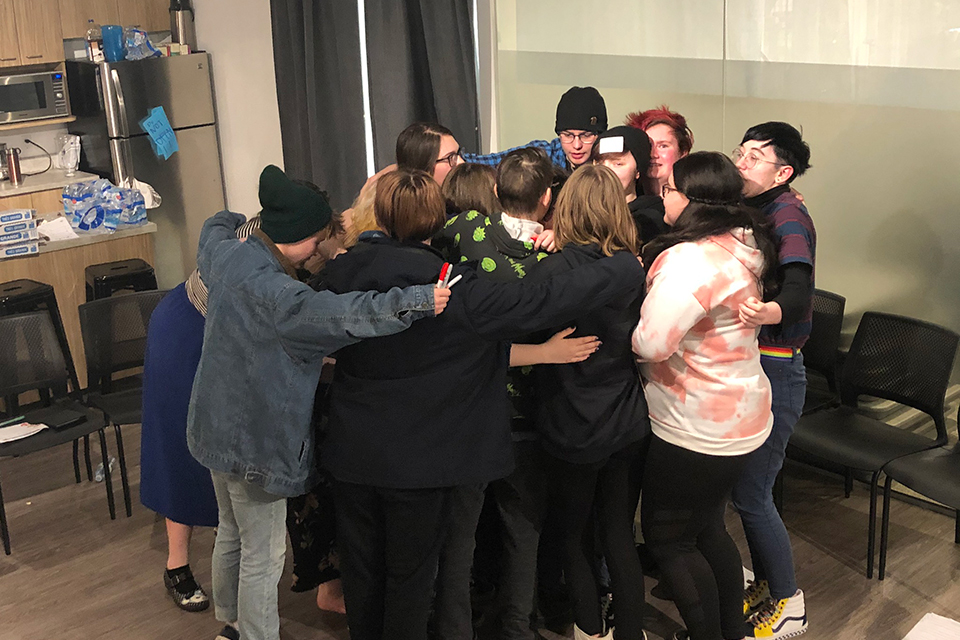 What comes next?
"Truly, 2023 is proving to be a test. We have had adversity and difficulties that we thought would end the programs. In this political and economic climate, nothing is certain except that we have people who need our help. So, we will continue. We will continue to fundraise, continue to support, and continue to be there for all those who need what Outloud can give. With the community of St Albert's help, this could be our most impactful year yet."
Learn more about Outloud online and on Facebook and Instagram. Subscribe to Outloud's Queer Halftime on YouTube. Learn more about violence and intolerance against Canada's 2SLGTBQIA+ community by reading this Stats Can report and this news article. And remember, whether you agree or not with the choices and orientation of others, being kind is a choice you can always make.