Ron Beauchamp, Bsc, DDS, associated for over five years before opening Lacombe Park Dental in 2002. With his views and focus on customer service, he wanted more input on how to run an efficient practice and how to provide the best patient care. Today, this highly rated dental office boasts a nearly perfect score on Google reviews as the team helps patients smile from ear to ear.
Just some of the ways Lacombe Park Dental stands out is through long-term, dependable staff and a patient-first mentality. "Professionalism is the priority," adds Dr. Beauchamp. "We provide family-based general dentistry in a caring environment and we treat everyone how we would want to be treated."
Late last year Dr. Emanuel Moreira joined the practice. Hailing originally from Salvador, Brazil and with plenty of experience locally and abroad, Dr. Moreira is known for his drive to help those in need and for his passion for dentistry. Dr. Moreira has nearly 20 years of specialized experienced, which includes owning and operating his own oral surgery office in the beginning of his career while living in Brazil. He has also travelled abroad to volunteer his services elsewhere. Dr. Moreira is a welcome addition to the team.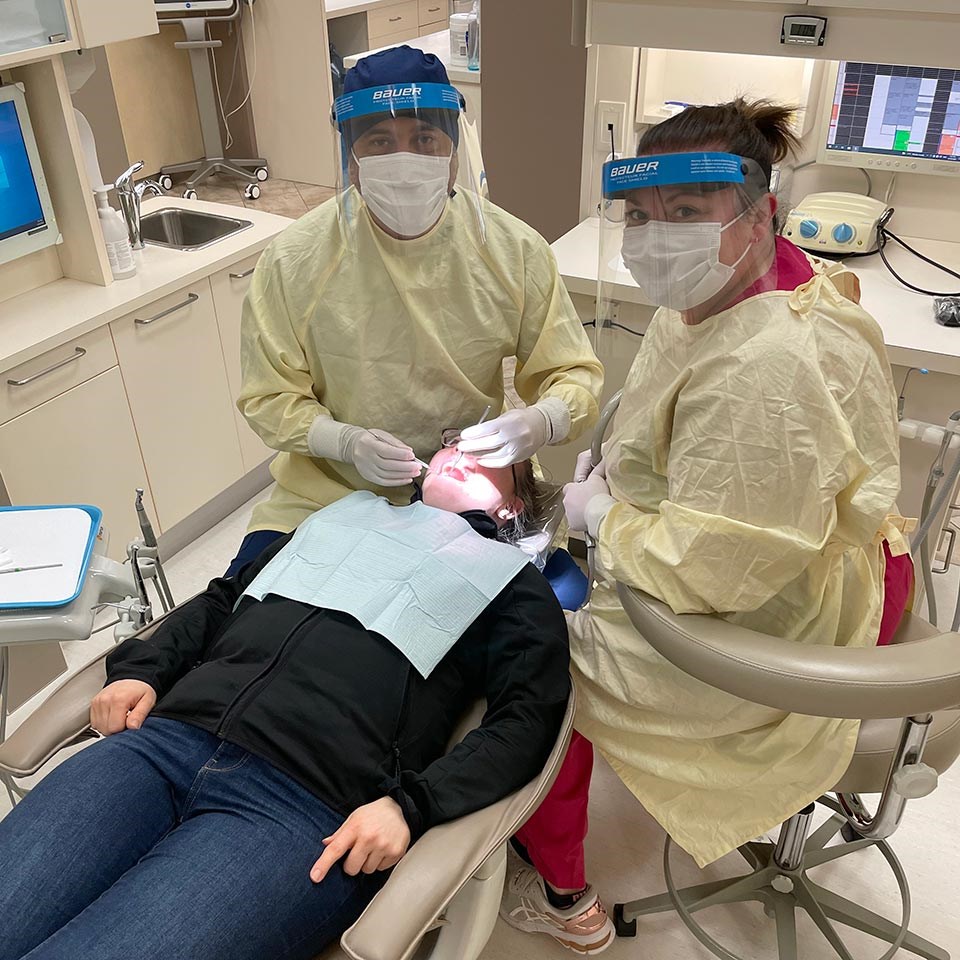 "Adding Dr. Moreira's oral surgery experience increases our service range and provides the best care in dental implants and difficult wisdom teeth extractions, says Dr. Beauchamp." In the near future, Dr. Moreira will also provide the clinic's Botox injectables.
It's not just patient care that is a top priority. For the doctors, a welcoming and empowering workplace is important too. This is why Lacombe Park Dental experiences very little staff turnover and maintains a long-term, loyal team.
"It's a nice work environment and everyone gets along and supports each other," confirms Dr. Beauchamp. "Patients appreciate seeing the same faces when they come in for care, and this allows us to build those important long-term relationships among both patients and the staff."
Giving back to the community is important for everyone on the team too. Lacombe Park Dental sponsors amateur sports and takes an interest when patients are looking for a donation for their children's hockey, ringette, basketball, curling or other team.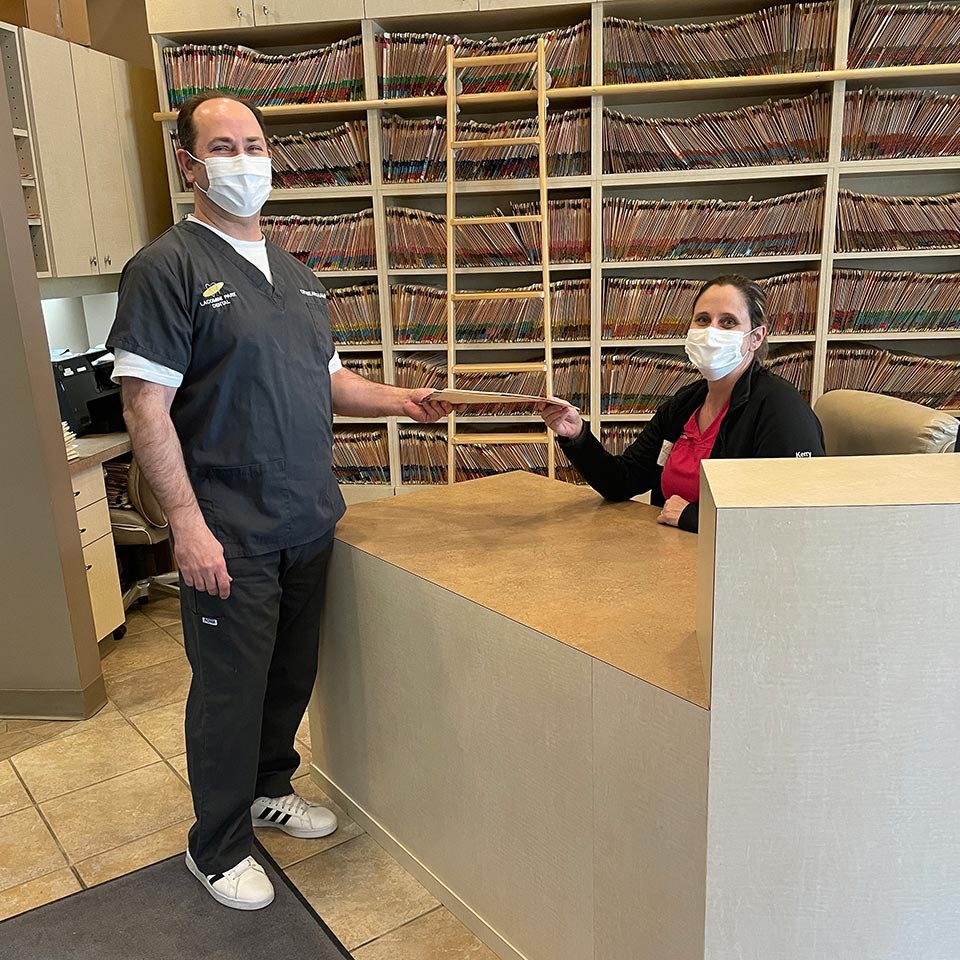 For the entire team at Lacombe Park Dental, it's all about the commitment to you, the patients. Dental and general overall health are inter-related; the healthier your oral health, the healthier your wellbeing. For example, oral health can affect heart health, pregnancy, diabetes and other general conditions.
For Dr. Beauchamp, reducing patient's pain, helping better their health, and seeing their smiles after new cosmetic work will never get old. Neither will working with what he calls the "terrific" local referral network of orthodontists and endodontists in the St. Albert area.
"All the people that placed trust in us over the years; we feel privileged to treat them or work with them. I say a big thank you to the team and our network for their loyalty and hard work."
Lacombe Park Dental is pleased to be the recipient of several local Readers' Choice Awards. Learn more by visiting www.lacombeparkdental.com online or Lacombe-Park-Dental on Facebook.