Despite ready access to help, many Canadians are still reluctant to admit to, or treat, hearing loss. Jillian Price, Director, Audiology & Client Experience and Chief Audiologist at HearingLife Canada, explains, "There are a lot of misconceptions, ranging from the belief that all hearing aids are big and bulky to thinking loss is an age-related issue. However, hearing can be damaged at any time and treated with discreet, convenient devices."
HearingLife Canada breaks down some common myths:
Hearing loss is part of routine medical screening
Most doctors in Canada do not include a hearing test in routine screenings. Although organizations and advocacy groups such as Canadian Hearing Services™ are working hard to have hearing tests be more accessible through routine exams, for now it remains a personal responsibility to have one's hearing checked regularly. HearingLife Canada makes this easy with online and complementary in-clinic tests.
If I lose my hearing, surgery will help
Only between 5-10 per cent of hearing loss cases can be treated by surgery. The best and most effective treatment for the majority of individuals is a hearing aid. There are a variety of aids available, from ones that sit completely in the ear canal to behind-the-ear models. Modern technology has made these aids comfortable and discreet – and some even have Bluetooth capability for direct in-ear streaming!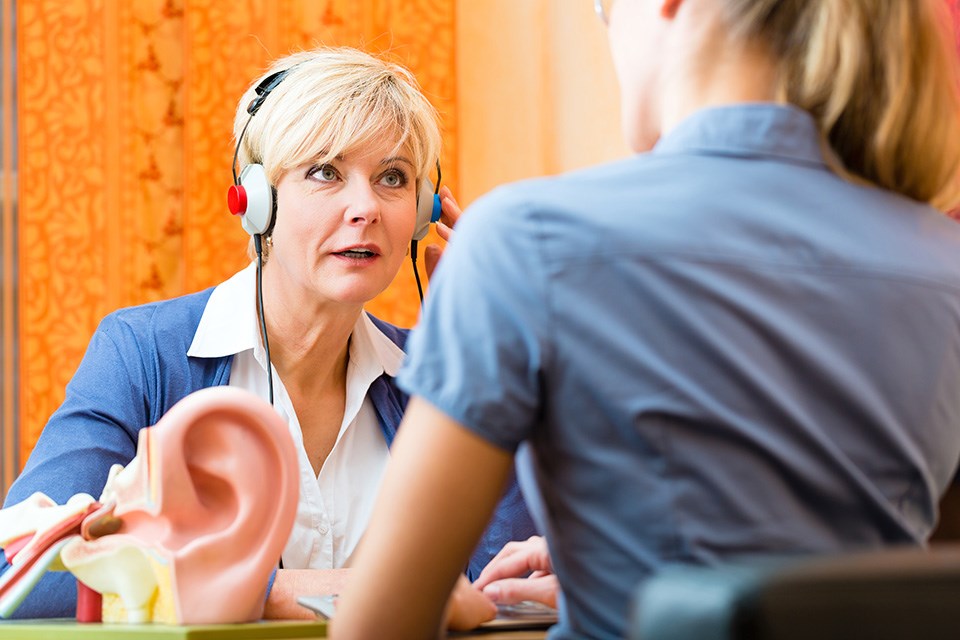 It is fine to ignore hearing loss
Hearing loss can lead to emotional and mental distress. If the loss is minor and parts of conversations are missed, or it is difficult to hear in crowded areas, there can be a tendency to hold back on going to events and communicating. This can lead to isolation, missed social cues, and not hearing important information from loved ones or co-workers. If the loss is severe or sudden, anger and denial are common reactions. Severe loss can also trigger anxiety and depression. Unless the loss is total, hearing aids may help. Any degree of loss should never be ignored as the loss always has toll on wellbeing.
Hearing loss is an age-related problem
While the prevalence of hearing loss increases with age, it can affect anyone at any time. Loss tends to be gradual, so those not protecting their hearing on loud job sites or at concerts may not notice any issues until the late 30s. Accidents and illness can also affect hearing at any age.
Hearing aids are too expensive
Hearing aids are available at a variety of price points. Workplace/individual benefit plans may help with the costs. Some individuals qualify for government grants or subsidiaries. HearingLife offers flexible finance plans and is happy to discuss a range of options (from insurance to grants to finance) with clients.
"Your hearing," Price concludes, "is a big component of your health and wellbeing. Do not take it for granted. If you find yourself straining to hear sounds that were easy to hear before – turning up the television or asking people to repeat themselves, for example, come to HearingLife for a consultation. The sooner hearing loss is addressed, the better the overall outcome. We are staffed with highly trained clinicians and offer the latest modern, comfortable hearing aids on the market along with a variety of options for affordability. Your hearing affects every aspect of your life and it can be helped if loss is an issue. Visit our website today to learn more."