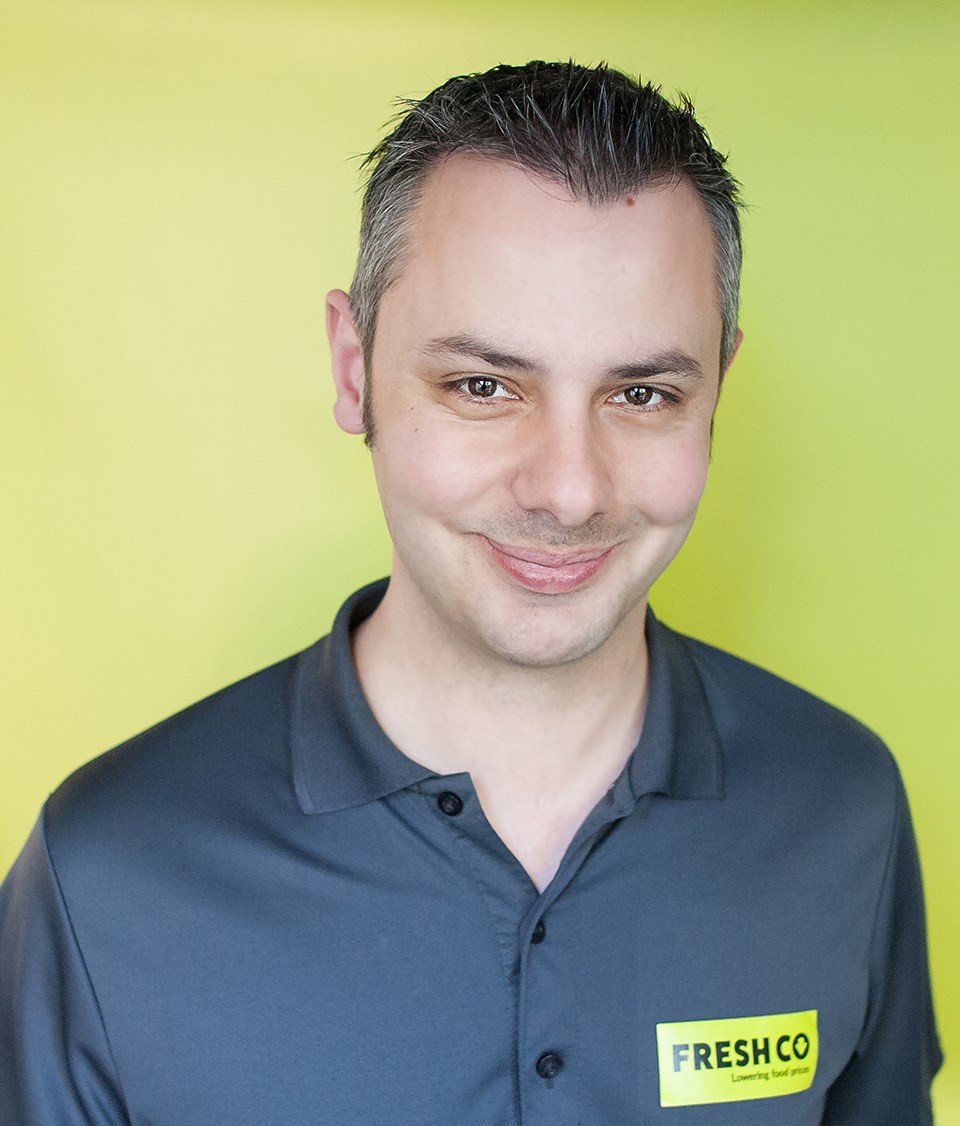 Store owner Keith Manasterski opened FreshCo Gateway in December of last year, but it's not his first time making sure communities have the best access to the grocery items they need and want. This is his second location, following an opening in March 2021, as he delves further into the industry he loves.
"I started working for Sobeys when I was 15 and have remained in the grocery retail industry," Manasterski explains. "I enjoy it. There are so many different roles; you never get bored."
March of last year was his transition from employee to owner, a transition that took place during the many challenges of the pandemic.
"Certainly, we were faced with a lot of different hurdles," he admits. "Both the workforce and the customers had to deal with heightened tensions, safety precautions, staffing issues, supply chain disruptions and much more. There was a big fear of the unknown on every side."
So why forge ahead? Manasterski knew that with his many years of service in the business, he was up for the challenge. Under his leadership, two FreshCo stores were opened, and both are thriving.
His choice to open FreshCo was very intentional.
"Many people don't realize how community minded FreshCo is," explains Manasterski. "We prioritize catering to the community around us and that provides us with much more flexibility than other big box grocery retail stores. In addition to products from local Alberta vendors, we carry organic and gluten free items. We also have a very well stocked international section for those looking to expand their range or enjoy a taste from their homeland."
Manasterski is passionate about the FreshCo model, which allows him and his team to be reactive and adaptive to their customer's needs.
After growing up in St. Albert, he is thrilled to now be a part of the local business community in such an impactful way. Manasterski is well aware of the challenges Alberta is facing due to inflation – which has strongly impacted the cost of goods and groceries.
"Stores that offer quality fresh food at low prices are increasingly needed within Canada," he notes. "We provide fresh produce and a great variety of grocery items at discount prices in a clean, bright and well managed store. Our team is ready to serve daily, and your experience with us, has a big impact on your day and on your family. The opportunity to be of service to my team, customers and community is what keeps me coming back every day."
There is lots to love about FreshCo in addition to enjoying low prices on fresh produce and groceries. A flyer keeps you updated on their weekly deals. On the FreshCo website, you can check out FreshCo FYI, which is a great resource to learn new cooking tips like how to make lotus chips, creative ways to use up leftover rice and budget meal ideas bursting with healthy produce and tons of flavour. Looking to try something new? Head to the product discovery page to find an ever expanding selection of items like Grace peanut punch, Jufran Banana Sauce and Noor basmati rice.
There's also a pharmacy on site for added convenience. You can have your prescriptions filled as you shop, discuss diabetes management with the pharmacist, request custom pill packaging to help you stay on schedule, get a flu shot, screen your blood pressure and so much more!
Manasterski concludes, "FreshCo is here for you. We build our product selection and services around the needs of our immediate community and we offer amazing quality, brand name grocery products at discount prices. Visit us today to see the FreshCo difference."