Today, Charlene takes some time to give us a peek behind her successful agency.
"Clients insures the aggravation, we insure the devastation," referring to the many unavoidable events where insurance makes such a difference. Things like car accidents, premature death and key-person disability can have a profoundly negative effect without insurance. "We insure people's homes, businesses, automobiles, lives and disabilities Alberta wide."
She continues, "I launched February 1, 1993, as a scratch agent — which means no files or clients. My start was by door knocking to find out when people's insurance was due. I was an employee of Desjardins for eight years in claims. When I was offered a chance to open my own agency, I jumped at it."
Charlene credits several factors for her long-term success.
"Being involved in the local and business community has created a strong foundation for my agency. Having mentors along the way for support is another huge factor. When I opened, there were not a lot of women at the table. I remember walking into my first Chamber meeting and there were a lot of blue suits, but there was also Jackie Heitzman of SPT Drilling and Penny Reeves. Those two ladies were great at taking me under their wing and showing me the ropes. Jackie was in a business that rarely had women and Penny was an independent business owner, community supporter and later a city counsellor. I also have a group of other Desjardins agents that meet regularly to share ideas.
She continues, "The St. Albert Chamber, for the last 30 years, has given me the opportunity of finding mentors in business, friendships, board experience and more."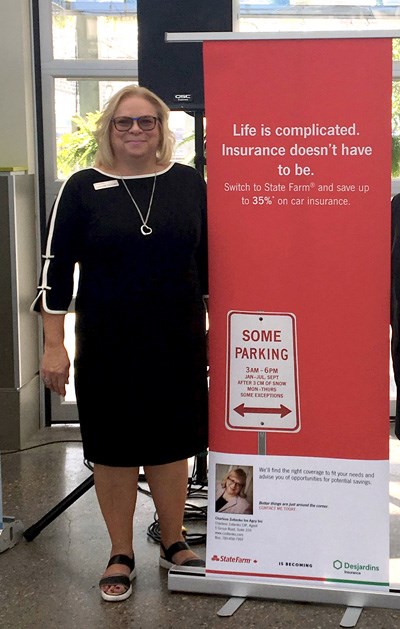 What does she love the most about her work? Charlene says, "Ensuring the right coverage and help are in place before and during a time of need." Through personal service to all our clients and potential clients. Not everyone's needs are the same.
In addition to supporting the community in many ways through volunteering, sponsorships, donations and sitting on various boards, Charlene is very proud to be a Rotarian, where she works with the student exchange committee.
Since she launched the business to now, many things have changed in the insurance industry. Notably, she says, "the change from blue suits in the business community to a diverse and exciting group of businesses and owners. I'm loving the collaboration in our business community; we support events and each other."
She says a very big thank you to her agency's clients.
"We have fantastic clients. Some have been insured with me for 30 years and their kids or even their grandkids are clients. I thank the agency manager who gave me the opportunity to be an entrepreneur and local business owner. He saw potential I may not have known at the time. I also thank my family, who have always been supportive and fantastic cheerleaders. A big thank you goes out to my amazing team. Without them, this agency would not succeed."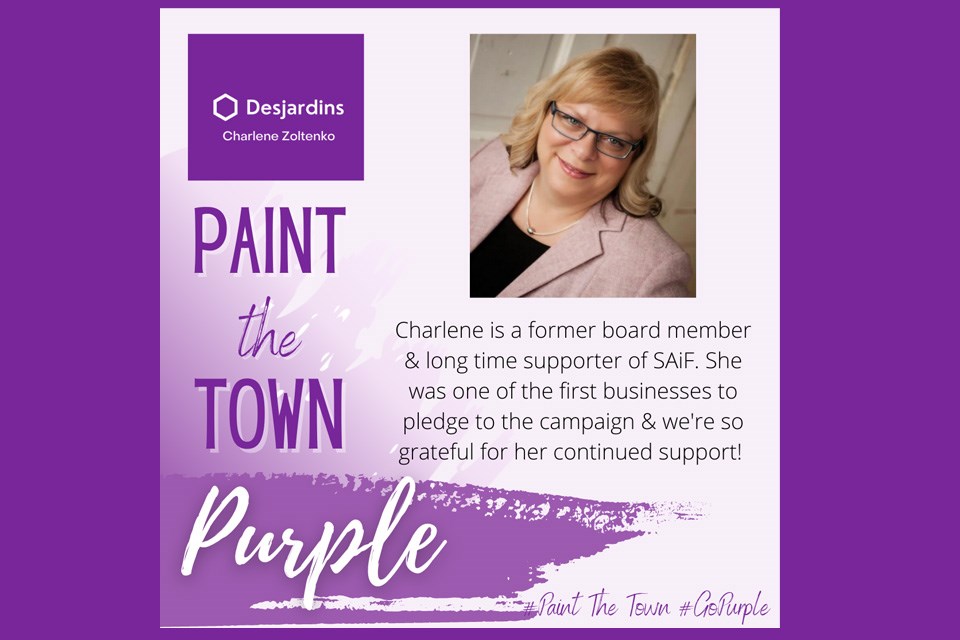 She concludes, "The industry always changing and evolving. I plan to continue for a long time in my agency with a strong team to support me and my clients."
Charlene is pleased and humbled to have earned a Woman of the Year Award from the Chamber of Commerce. And proud to be a founding member of T8N 100 Women Who Care.
Learn more about her agency and her entrepreneurial journey online, Facebook, Instagram and LinkedIn.