It's normal to feel under the weather sometimes, but what if you went to sleep and woke up 12 hours later fighting for your life on a ventilator? What if a bladder infection compromises your kidneys? Or a birth turns into an emergency as the new mother starts to hemorrhage?
"These are all realties that our patients have experienced in the Sturgeon intensive care unit (ICU)," says Dr. Gabriel Suen, Facility Chief, Adult Critical Care, Sturgeon Community Hospital. "Life can change in the blink of an eye."
Every year the Sturgeon Community Hospital Foundation focuses fundraising in one specific area and this year it is critical care, which includes both the ICU and the coronary care unit (CCU).
"The generous support of the Foundation has allowed us to provide cutting edge care to the patients we serve," says Dr. Suen. "The critical care unit consists of a 14-bed unit, which admits more than 900 patients per year. We provide a wide range of lifesaving interventions including active resuscitation, blood pressure support, mechanical ventilation, and specialized dialysis for critically ill patients."
Support from the Foundation in the past has enabled the hospital to purchase specialized beds that provide a mechanized form of chest physiotherapy, helping patients on life support to breathe easier; upgraded cardiac monitors; a new high-resolution ultrasound machine; and other life-saving technologies.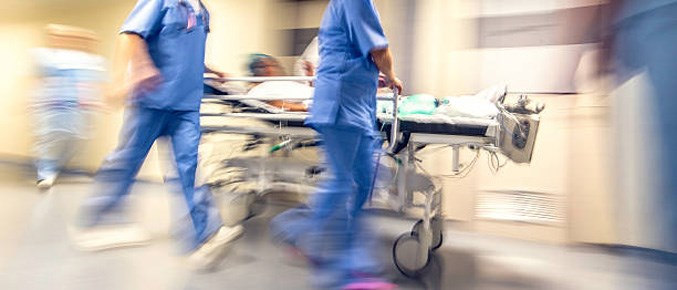 Dr. Suen discusses the ongoing needs of the critical care unit that this year's campaign will help to support.
"Due to their size, our regular ventilators, which help maintain a patient on life support, are difficult to move outside of the ICU. With the purchase of a more compact ventilator, we are able to safely transport our critically ill patients to their tests and procedures while we maintain them on life support. We are also planning to purchase a bronchoscope. This piece of equipment is a flexible camera that allows us to see inside a patient's lungs and take important lung washing samples. We are also able to use the bronchoscope to suction up lung secretions effectively, acting like a 'vacuum cleaner' for the lungs. Our patients are often able to breath much easier after their lungs are cleaned out. The Foundation is also planning to fund the purchase of a mannequin, which can simulate a wide variety of medical conditions. They can blink, talk, and even breathe, allowing our medical teams to practice advanced life support skills in a realistic setting."
The critical care unit cares for patients' families too. "Family members of critically ill patients want to spend as much time with their loved ones as possible. With this in mind, the Foundation is also supporting the purchase of specialized chairs that convert into beds, allowing family members to spend the night beside their loved ones," Dr. Suen explains.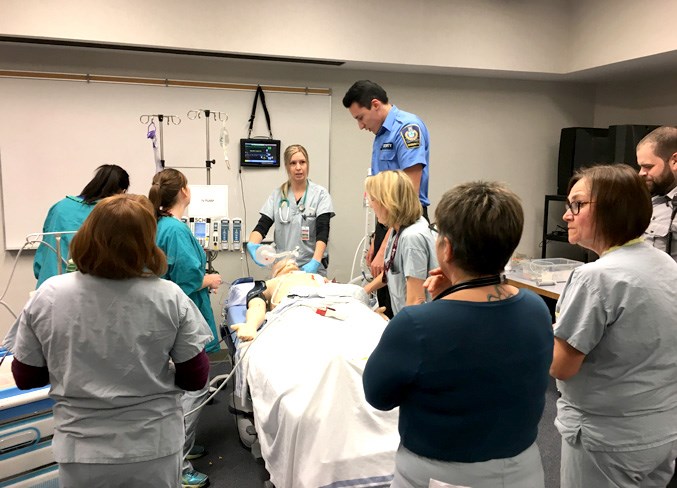 "The Foundation supports initiates that keep patients close to home, friends, and family, and not having to travel for services," says Katrina Black, President and CEO of the Sturgeon Hospital Foundation. That's why the theme of this year's fundraiser is "complex care, close to home." Our catchment area is not just St. Albert but extends to support patients in Sturgeon and Parkland Counties as well as Edmonton.
While fundraising continues all year long with many convenient ways to give, the annual gala is one of the Foundation's biggest events. This year's gala, A Night Under the Stars, takes place on Saturday, January 25. Tickets and partnership opportunities sell out quickly; act fast to secure your spot.
The Sturgeon Community Hospital is a vital part of the community and the greater Edmonton area. Life truly does change in an instant, and when it does, thanks to generous donors like you, care and support is close to home.
Learn more at www.sturgeonhospitalfoundation.org, and www.sturgeonhospitalfoundation.org/fundraising-priorities.