Summer has finally hit the capital city of Alberta, and with more sunshine comes more opportunity to experience the best of what YEG has to offer.
Known as the festival city, Edmonton is no stranger to the arts and culture scene. The city is jam-packed full of artistic expression ranging from some of the best playwrights in the country to magnificent artists.
While the pandemic has put a damper on a lot of what makes Edmonton such a fun city in the summer months, there is still a variety of ways you can take advantage of what it has to offer. Perhaps the best way to do this is to make a day out of appreciating some of the most magnificent wall art that the city boasts. Whether you want to spice up a dating profile with some fresh new pics or liven up your Instagram, you'll find some of Edmonton's most Instagrammable outdoor murals in this article.
Let's dive right in!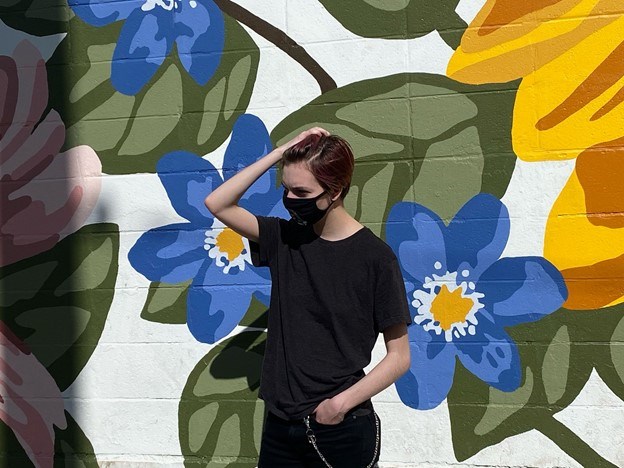 What better way to get into the summer mood than posing in front of a mural chock-full of beautiful flowers? Located on the western side of Edmonton's brand new Manchester Square in Oliver, you won't only find a fantastic place to take your next profile picture but also a quaint shopping centre that boasts a few fantastic local shops.
Don't think you're limited to just the blue flowers shown above. The mural has an amazing colour palette that bounces from pink to blue to yellow. You'll definitely be able to find the flower that fits your vibe here.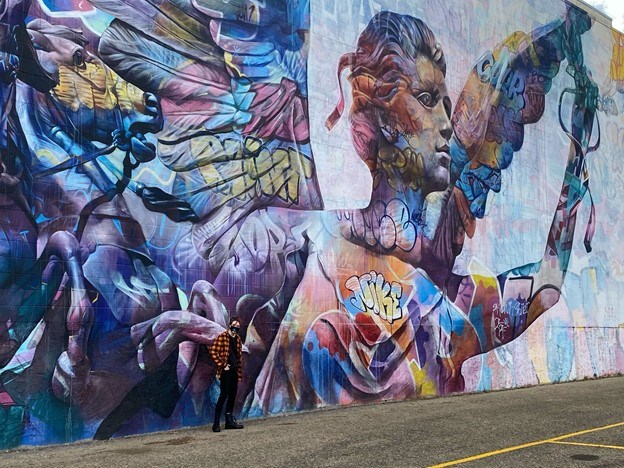 Flowers not your thing? Want something that gives off a more urban vibe? Well, look no further than the PichiAvo mural located in the heart of downtown Edmonton. This beautiful piece of artwork blends classical style with the urban graffiti that every city-goer is familiar with.
This is no small mural, either. It spans an enormous space and is perfect for wide shots such as the one featured above. It will definitely catch the eye of anyone who comes across it on their Instagram feed!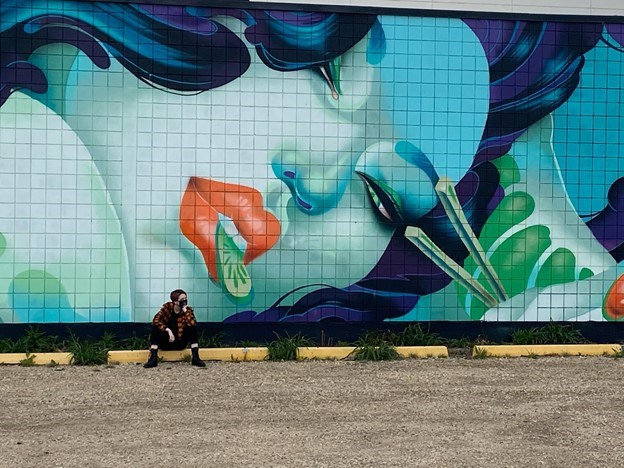 Want an urban piece that has a bit of a chiller vibe? Look no further than this masterpiece. Located just a short two-minute walk away from the PichiAvo mural is this portrait of a greenish-blue woman basking in the summer heat complete with a lime in her mouth.
The colours leap off the surface of the wall and instill a sense of calm, unlike any of the murals seen in this article. It is a surefire place to get your next Instagram photo and one that will tell people what kind of mood you are in this summer.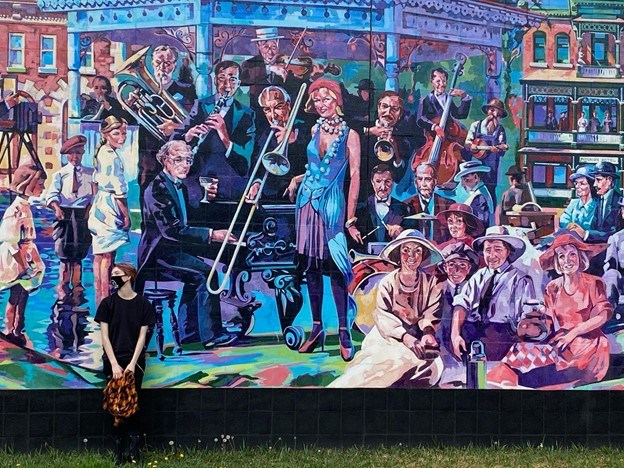 You've never seen the 1920s so colourful! This eye-catching mural is an ode to a time left in the past and celebrates the rich history of the Old Strathcona area of Edmonton. Located in one of the city's most creative areas, you will find just about everything to scratch that artistic itch.
This is another beast of a mural that adorns the side of Old Strathcona Performing Arts Centre! Be sure to pick out your favourite spot on the mural, snap a pic, and then head on over the Strathcona Farmers Market across the street.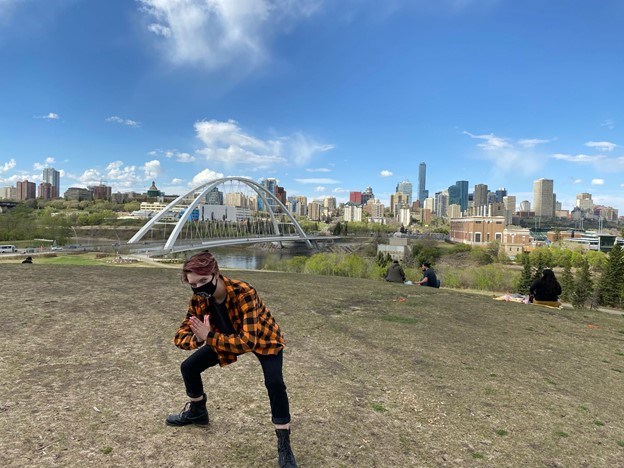 OK, this one is cheating just a little bit – but look at that view! If you got tired of searching the city for murals, why not end the day off by admiring the city itself? This lookout is the perfect place to snap a pic and then sit down and relax with some friends while you take in the beautiful skyline.
It is a little bit of a hike to get there so pack some good shoes, some water, and why not make it a picnic with some food and a blanket. It is the perfect spot to wind down and admire a sunset as the magnificent city of Edmonton prepares itself for the night!
---
All photos were taken by Preston Hodgkinson.
A huge thanks to the swanky (their words) Adryn Langlois for posing in each photo.
Preston Hodgkinson is a freelance writer and regular contributor to Great West Media. This story was funded by the Google News Initiative.