Got a case of the travel bug? If you're itching to see and experience some of mother earth's many wonders, you don't have to look far from home. Alberta is bursting with remarkable landscapes that you need to experience for yourself. From sparkling turquoise lakes to plunging waterfalls and the rugged Rocky Mountains, there is nothing but beauty to be discovered. While you may feel inclined to head to the mountains the next time you're jonesing for some sightseeing, you might want to re-calibrate.
Don't get us wrong, the Rockies are gorgeous, but there is much more to this province. For instance, Alberta is home to a breathtaking provincial park that will make you feel like you've tele-ported to Arizona.
Today we're inviting you to join us for a journey to Dinosaur Provincial Park. Located in the heart of Alberta's badlands, this place is like stepping onto another planet. Just a two-hour drive from Calgary, you need to experience this place for yourself.
Before any of us were born, the badlands were a subtropical paradise. Not only is the place utterly stunning, but it's also wildly interesting as it is a serious dinosaur hot spot. If you're a dino fan, you will be enthralled with this place. Over 150 full dinosaur skeletons have been uncovered here, and there are a whole lot more bones and fossils where those came from.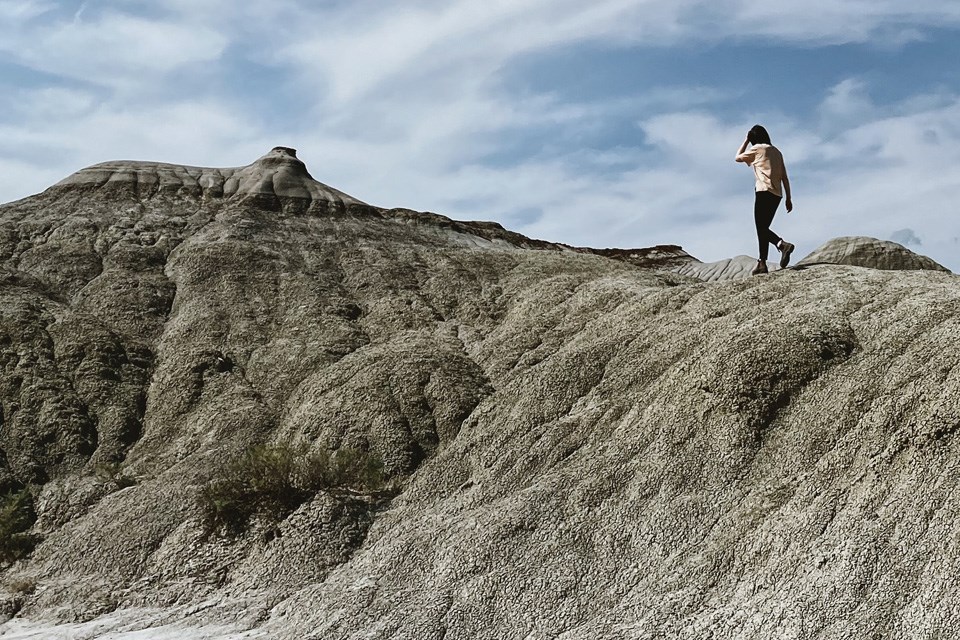 If palaeontology doesn't sell you, but the beautiful destination does, here's what you need to know. There are endless hiking trails, camping, canoeing, kayaking, and much more. You can explore for eternity here, and we think you should. If you want to learn along the way, there are a bunch of interpretive signs and information for you to exercise your brain while exercising your body.
There are so many things to do in this iconic provincial park that it's hard to narrow it down. But, we'd highly suggest you walk the Coulee Viewpoint Trail, have a picnic next to the Red Deer River, drive along the scenic loop, walk along the Badlands Interpretive Trail, check out the dinosaur fossil displays, and pitch your tent for a few nights.
If you want to dig deeper, you can book a guided tour so you can be led through the most scenic spots and learn a ton as you go. You can also check out the Visitor's Centre and museum to lock in even more knowledge and check out some dino bones.
The captivating scenery attracts photographers from all over the map; it's simply too beautiful not to capture. The terrain is like nothing you would have experienced before unless you're a badlands buff.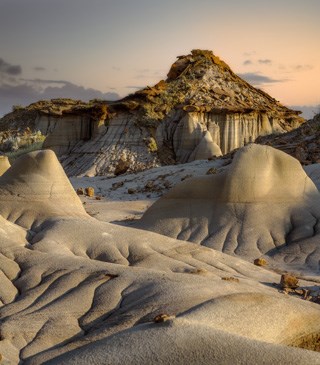 If you're looking for your Albertan version of Arizona, you've officially found it. Enjoy all of the perks of a scenic vacation without the airfare.
Britanny Burr is a freelance writer and a contributor to Great West Media. This story was written for the 2022 Hot Summer Guide advertising feature. It is not written by and does not necessarily reflect the views of the editorial staff.