Imagine stumbling upon a time capsule hidden in the ghost town of Wayne, Alberta. That's where you'll find the Last Chance Saloon, a legendary establishment that has captivated visitors for decades. Owned and operated by Dave Arsenault, this saloon is the heartbeat of Wayne—a place where history and good times cross over.
As you step into the Last Chance Saloon, be prepared to be transported to the past. Nestled between the railway track (now removed) and the hills, the saloon exudes an old-fashioned charm that feels straight out of a Wild West movie. In fact, this place has served as a backdrop for films like "Running Brave" and music videos, including ones by the Northern Pikes. You can't help but feel the magic as you sip your drink and soak in the atmosphere.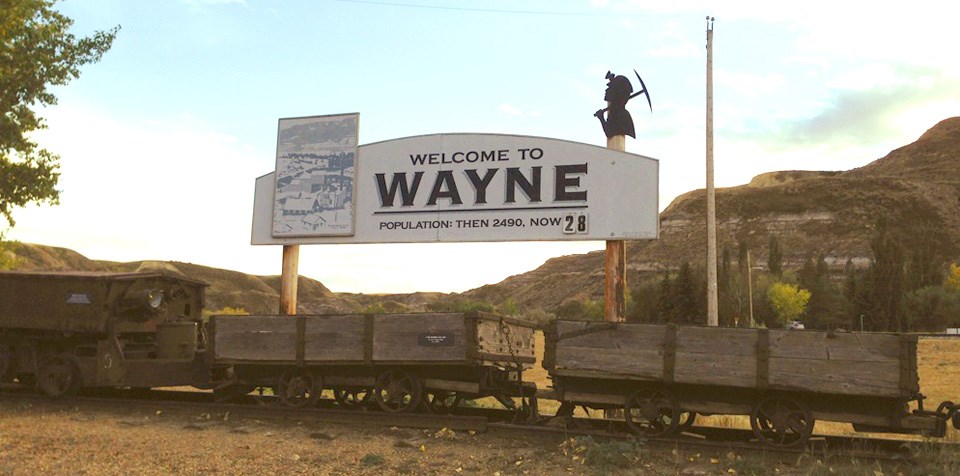 Half the fun of a visit to Wayne is getting there. The tiny village is about 8 miles southeast of Drumheller. After travelling a short distance along the Red Deer River Valley, another road heads south through a narrow valley beside the mighty Rosebud River. Known affectionately to locals as the 11 bridges road. You will find the Saloon located between bridges 9 & 10.
But let's talk about the real star of the show—the menu. The Last Chance Saloon offers a mouthwatering array of dishes that will satisfy even the most discerning taste buds. Crispy chicken dinners, fish and chips, an assortment of delicious burgers, ribs, wings, poutine, salads, flatbreads—the list goes on and on. Whatever your cravings, this saloon has got you covered. Whether you're in the mood for a hearty feast or a quick bite, the Last Chance Saloon's menu has something to please every palate.
But it's not just about the food. The Last Chance Saloon is steeped in history and stories that will send a chill down your spine. Wayne itself has a colourful past, with tales of coal mining and a wild reputation. The Last Chance Saloon stood witness to it all, bearing witness to the antics of rowdy miners who turned the bar into a battleground. It earned its nickname, the "Bucket of Blood," as miners settled their disputes outside before returning as friends, ready to share a drink together.
The Last Chance Saloon's walls tell their own tales. Antique photographs of Wayne and the coal mines adorn the space, creating a nostalgic ambiance. And if you look closely, you'll find framed bullet holes above the piano—a testament to the bar's colourful past. Apparently, these holes ended up in the wall after a bartender shot at some customers who refused to pay.
Today, the Last Chance Saloon continues to be a gathering place for locals and visitors alike. It's not just a bar; it's a destination where you can immerse yourself in history, enjoy great food, and create lasting memories. So, if you're up for an adventure, make your way to Wayne and step inside the Last Chance Saloon. Prepare to be enchanted by its rustic allure and indulge in a feast of flavours. After all, in this unique corner of Alberta, you're not just visiting a saloon—you're embarking on a journey through time.
And don't forget every Wednesday evening. You can enjoy draft beer served in sealers at a special price—a quirky tradition that adds to the allure of this unforgettable establishment.
Britanny Burr is a freelance writer and a contributor to Great West Media. This story was written for the 2023 Hot Summer Guide advertising feature. It is not written by and does not necessarily reflect the views of the editorial staff.