There's certainly no shortage of farmland in Alberta and, we have to admit, we're suckers for farm animals. If just looking at animals doesn't fulfill you, you might be better suited for one of the province's petting zoos. If you're dying to make friends with farm animals this summer, we're here to suggest some awesome venues to check out.
White Barn Fun Farm
This unique farm is located just west of Brooks, Alberta. A hobby farm that opened its gates to the public, visitors are welcomed to interact with the many animals. You can expect to interact with Tibetan yaks, emus, llamas, goats, alpacas, donkeys, and more. How cool is that roster of animals? The tour is entirely outdoors and a super fun way to spend an afternoon in the summer.
Down to Earth Farms Petting Zoo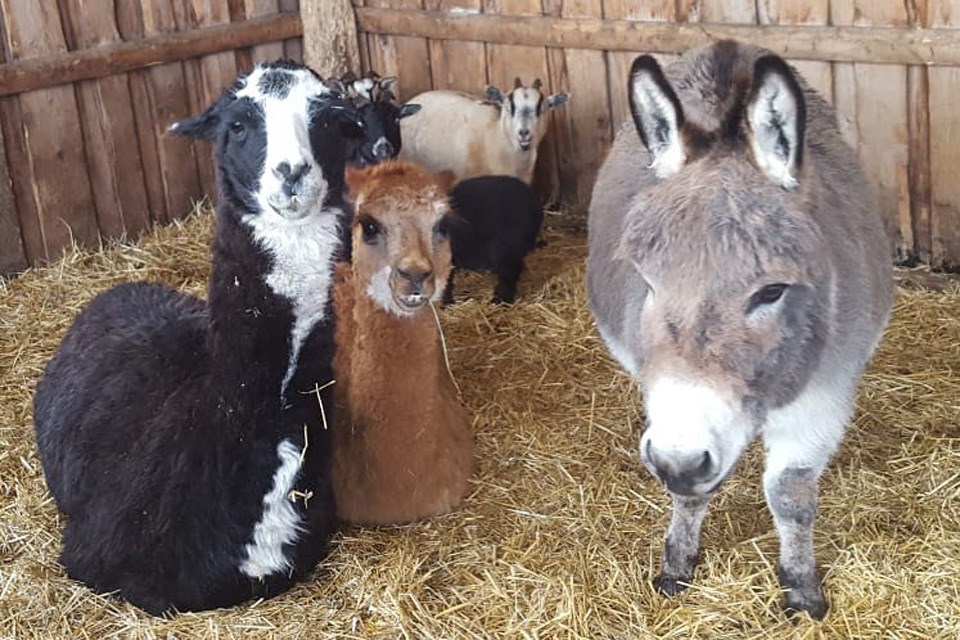 Located in Sexsmith, Alberta, Down to Earth Farms Petting Zoo is a ton of fun for people of all ages. This farm has a wide variety of animals including miniature donkeys, goats, pot-bellied pigs, sheep, cows, a mini horse, ponies, ducks, geese, turkeys, rabbits, chickens, cats, dogs, a wallaroo, llama, and an alpaca. If that stacked roster of animals doesn't excite you, we don't know what will. Admission is by donation and you're sure to have an amazing day.
Jon's Funny Farm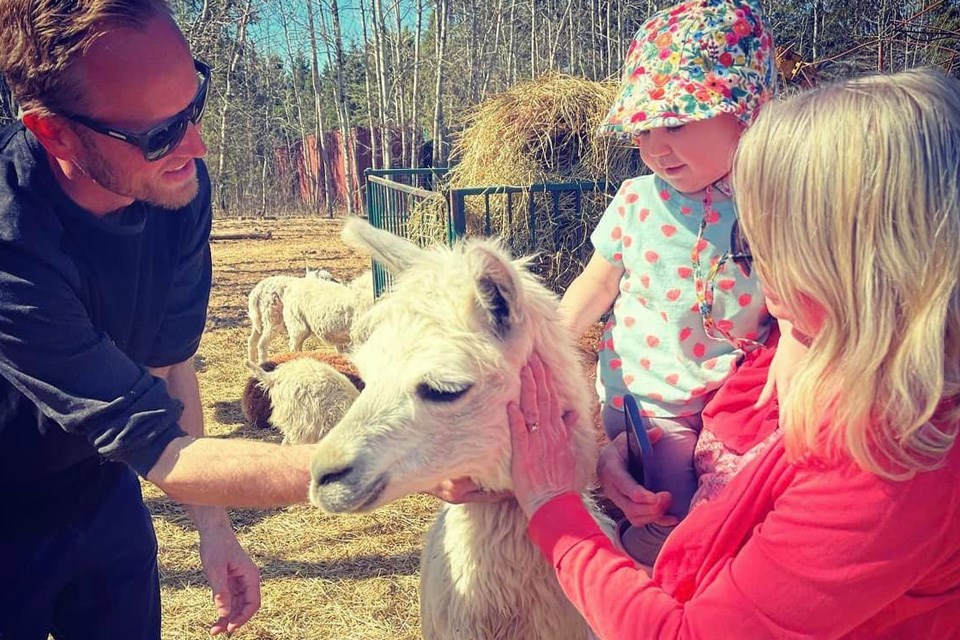 Looking for a memorable way to celebrate a birthday or special event? Jon's Funny Farm is always a great option. Located in Westlock, Alberta, this farm takes visits by booking only. Or, if you want them to come to you, they do have a mobile petting farm for nearby events. They've got Rodney the bison, Curly the yak, goats, donkeys, alpacas, chickens, and more. If you need your animal fix, this should fill up your cup.
Happy Acres U Pick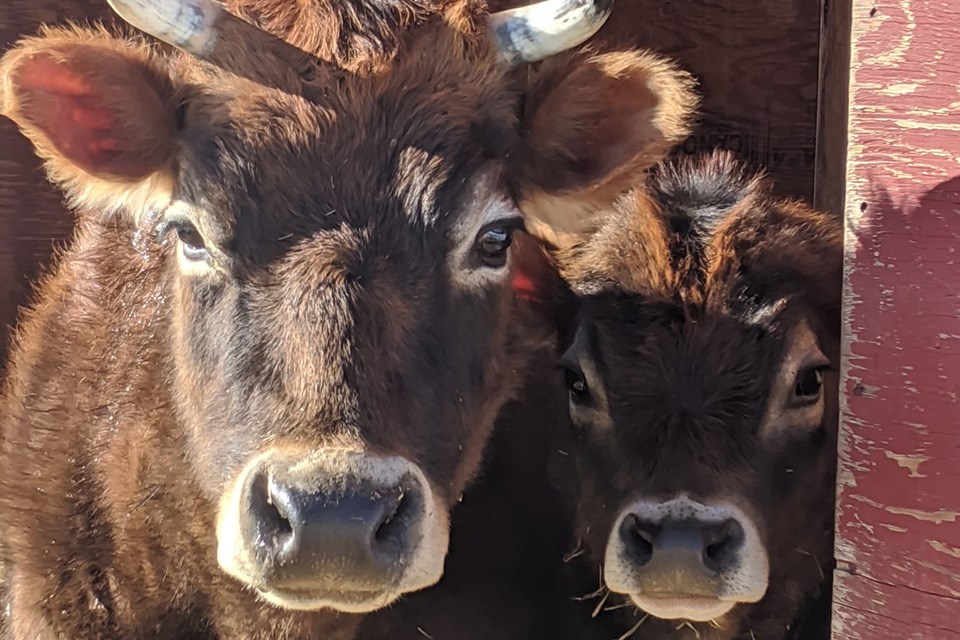 This place has it all. Located in Spruce Grove, Happy Acres is home to a u-pick-turned-market where you can buy fresh produce and fruit. In terms of animals, if you love all things mini, you'll love this. You can meet miniature jersey cows, miniature donkeys, miniature horses, goats, sheep, chickens, pheasants, peacocks, pigs, rabbits, and more. While this place isn't considered a petting zoo, you are welcome to feed some of the animals. Last but not least, there's a "treat centre" that has things like muffins, hot and cold drinks, ice cream, and more. Grab your groceries, feed some animals, and enjoy an amazing summer's day.
Butterfield Acres Petting Farm
This Calgary petting farm is a serious treat. Located on the North West corner of the city, this magical place has so many animals including ponies, chickens, donkeys, pigs, ducks, goats, sheep, turkeys, emus, alpacas, cows, horses, and even cats. You can pet and feed the animals and, we're not kidding, you could spend the entire day there. If you need some quality time with quirky, adorable farm animals, this is where you'll find it.
Britanny Burr is a freelance writer and a contributor to Great West Media. This story was written for the 2022 Hot Summer Guide advertising feature. It is not written by and does not necessarily reflect the views of the editorial staff.