If you're a fan of incredible views and natural wonders, you're probably a fan of hiking. From waterfalls to lakes, forests to mountain vistas, Waterton is one of Canada's most iconic hiking destinations. There's certainly no question why people travel from around the world to see this place for themselves. Waterton is a tiny little town with a population of only about 100 people, but it packs a serious punch. It is adorable, quirky, and filled with gorgeous natural terrain to discover. One of the best parts about Waterton is that many of the hiking trails are right in town, so you don't have to hop in the car before you can set off on foot.
One of the more popular hiking trails is the route to both upper and lower Bertha Falls. It's perfect because a short hike will bring you to the first waterfall, and if you're looking for a longer journey, you can keep going to see them both. No matter how big of a grind you're willing to endure, you'll be treated with a glorious waterfall one way or the other.
Getting to Lower Bertha Falls is an easy hike that is 5.3 km and takes around an hour and a half to complete. There is a bit of elevation gain, about 175 meters to be exact, but it's totally worth it. When you start the hike, you'll quickly find yourself at Bertha Point where you can enjoy panoramic views of the Waterton Valley. Once you're finished feasting your eyes, you'll continue along the trail and eventually find Lower Bertha Falls tucked away in a little valley. You might not see it coming as you approach, but you'll sure hear it! You can stand on the little bridge to take it in or you can get closer via the stairs. The stream that comes from the waterfall is a perfect place to stop and enjoy a snack or lunch. If you feel blissfully content with your hike, you can turn back after this point. Or, you can keep on trucking to reach the next waterfall.
Upper Bertha Falls and Bertha Lake Trail is a 11.7 km hike that normally takes over four hours to complete. It's a really popular area for hiking and camping, so you're sure to see other nature lovers along the way. The lake is your final destination, a sparkling body of glacier water surrounding by rugged mountains on all sides, but you'll be treated to both Lower and Upper Bertha Falls along the way.
Once you pass the lower waterfall, the trail does get quite a bit steeper and the hike becomes more challenging, so be sure you're up for it before you continue. Though, you can turn back at any time. The waterfalls are truly majestic, but you might be surprised to find that the lake is the cherry on top of the whole journey. Posting up for a bit to enjoy the serenity by the water is the ultimate treat, and you won't soon forget this enchanting place.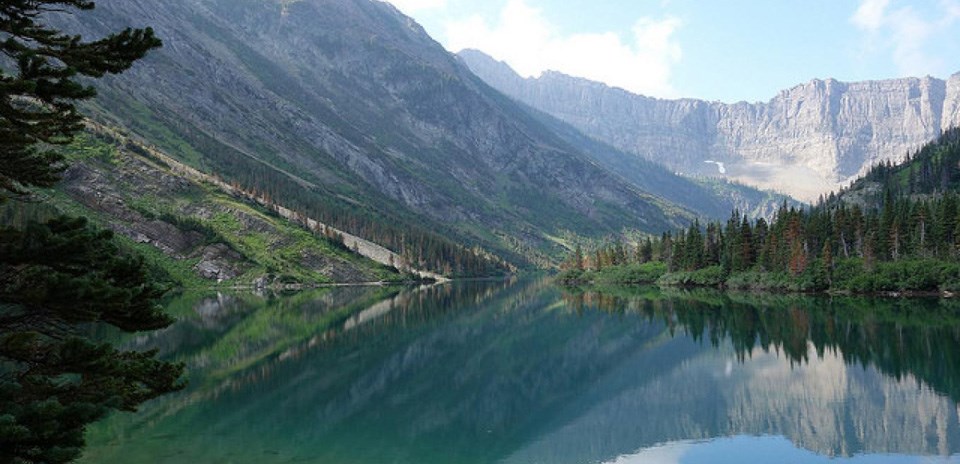 Waterton is one of the most stunning places imaginable, and this hike offers some of the best of the best in terms of views. If you want to squish one more hike in before winter arrives, we highly suggest this one.
Britanny Burr is a freelance writer and a contributor to Great West Media. This story was written for the 2023 Hot Summer Guide advertising feature. It is not written by and does not necessarily reflect the views of the editorial staff.