There's no such thing as being bored in this province. Well, at least not in the summer. This weekend is filled with amazing things to do around Alberta, and we don't want you to miss anything. Our province's towns, cities, and in-betweens know how to do summer right, and we are not mad about it. If you're looking for something new and exciting, look no further. Here are five things happening around Alberta this weekend that you don't want to miss.
Taste of Calgary
From August 4th to 7th, Alberta foodies are going to fill their boots with the best cuisine that Calgary has to offer. The Taste of Calgary festival is back in a brand new location along the river pathway between 4th Avenue and 9th Street. This big old parking lot will be a gorgeous food festival daily from 11 am to 10 pm. You can enjoy tons of different food samples for just $1 per sampling ticket. You can also check out beverages, chat with some local food friends, and enjoy great music while you do it. The festival itself is free, and there is musical entertainment to keep you grooving all day long.
Cariwest Caribbean Arts Festival
Edmonton's Caribbean Arts Festival is going on from August 5th to 7th this year. The vibrant event spans over three days and includes a Friday night "Costume Extravaganza." There's also a massive parade on Saturday and a Caribbean Village over the entire weekend. There will be live entertainment, kids' events and activators, tons of incredible Caribbean Cuisine, and a marketplace where you can shop your heart out. If you're ready to see jaw-dropping costumes, listen to outstanding music, and eat all of the Caribbean food, this is the festival for you.
Rock'n August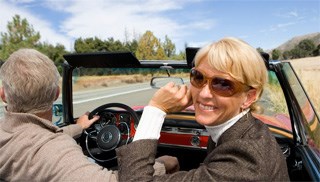 St. Albert is home to an excellent car and music festival that has been going strong since 1996. Intending to raise funds for Diabetes Research, this event is truly one of a kind. It starts with a kick-off event at Century Casino with a BBQ, ice cream, drinks, and more. The food doesn't end there. There are several more BBQs, pancake breakfasts to enjoy, and the main event, a big car show. If you're not right in the action, you might be able to catch the cruise on Friday night, where the cars roll through town for everyone to see. Of course, there's also the Friday night street dance where you can enjoy cars, music, and food. What more could you want?
North Peace Stampede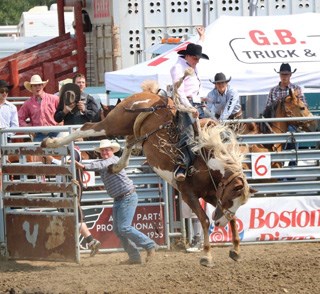 If you haven't noticed, most summer weekends in Alberta include a rodeo of some sort. Of course, this weekend is no exception! The North Peace Stampede is from August 5th to 7th in Grimshaw, Alberta. The event kicks off with a family day on Friday, where there will be tons of events for kids! The rest of the weekend is all about racing, riding, and everything you know and love about rodeos. Of course, there will be a midway on Saturday and tons of other activities and attractions to keep you busy. Get ready for another unforgettable Alberta rodeo.
Vegreville Country Fair
Who doesn't love a fair? The Vegreville Country Fair is going on from August 3rd to 7th, and it will be a blast. There's a midway filled with rides, games, food, chuckwagon races, grandstand entertainment, and much more. Grab a bite at a food truck, hop on a ride, watch the horse show, leave your jaw on the floor during the Strong Person Competitions, and pet all the animals in the petting zoo. When you're done, you better get moving because there is so much more to do. This fair is enormous and filled with action, so you better be ready for fun.
Britanny Burr is a freelance writer and a contributor to Great West Media. This story was written for the 2022 Hot Summer Guide advertising feature. It is not written by and does not necessarily reflect the views of the editorial staff.