Guess what? The weekend has arrived! Well, just about. We're coming up on the end of August, and we're not ready to say goodbye to summer just yet. So, instead of embracing fall early, we're staying in summer mode until those leaves start to turn.
We've rounded up a list of fun things to do around the province this weekend, and you might notice a little trend: fairs! Fairs are popping up all over Alberta this weekend, and we could not be more thrilled. You'll love what this weekend has in store, from fairs to fireworks. The only problem? You won't want to wait a second longer. So, let's dive in.

2022 Cochrane Fair
Cochrane is about to blow up with action. The Fair is on August 19th and 20th at the AG Society Park. You're in store for two nights of fantastic entertainment. You will experience pony rides, the farm alley, a motorcycle, a pet show, live entertainment, and an unforgettable Indigenous cultural experience. And that's just on The Plaza. In the Barn, you'll come across a reptile show, beer gardens, a mechanical bull, and more. It doesn't end there; there's Extreme Cowboy Alberta Races, mutton busting, mini chucks, and a whole bunch of family fun. You'd be silly to miss out on all of this action.
GolbalFest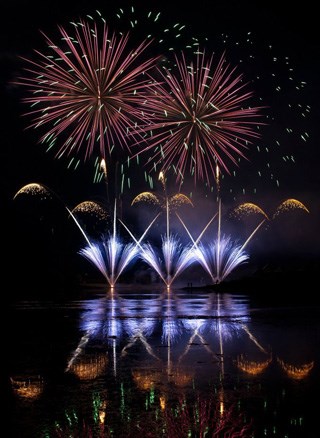 From August 18th to August 27th, Calgary's sky will be an explosion of light and colour. GlobalFest is a celebration of Calgary's multi-cultural communities that illuminates the sky with an orchestra of light and sound. Pyro artists from around the world come together for this event, and this 20th Anniversary celebration will be better than ever. There will be pavilions, performances, international food, children's programming and fireworks. Gates open each night at 6 p.m., with presentations kicking off at 9:30 p.m. Add a little bit more sparkle to your Albertan summer.
Priddis Millarville Fair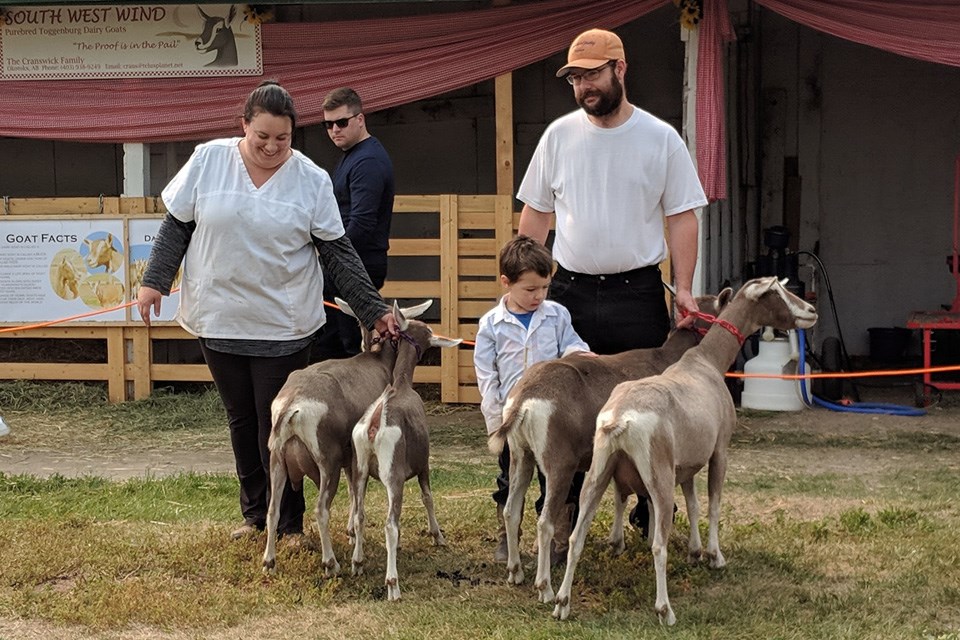 On August 20th and 21st, this Fair will bring a whack of old-fashioned fun to the Millarville Racetrack. Admission is by donation, and there is fun for the entire family. You will love the wide variety of competitions, contests, displays and entertainment. You will enjoy make & take activities, farm animals, pie and watermelon eating contests, antique tractor pulling contests, the amazing Millarville Farmers' Market on Saturday, and more. Of course, there's a bunch of music and entertainment to add even more fun to your weekend.
Country Thunder
Alberta's legendary country music festival is coming back to Calgary this weekend. Before you get too excited, we must tell you that the festival is sold out. Now, that's never stopped a true country fan. You can always find last-minute tickets online from those heartbroken folks who just can't make it. Keep your eyes open! If that doesn't work out, the kickoff party is at Ranchman's on Friday night. The iconic lineup inclines Florida Georgia Line, Lee Brice, and Morgan Wallen, among other amazing artists. Saddle up for another weekend filled with country music and cowboy boots in Calgary.
Boomtown Days 2022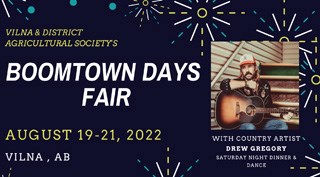 From August 19th to 21st, Vilna will be overflowing with activities. There will be a parade, pancake breakfast, entertainment, jamboree, farmer's market, food trucks, and dinner & dance at various locations. That's not even half of it. If you love music, food, activities, and all things you'd expect from an Albertan fair, you simply can't miss this. We know you'll have a blast and don't want to miss out.

Britanny Burr is a freelance writer and a contributor to Great West Media. This story was written for the 2022 Hot Summer Guide advertising feature. It is not written by and does not necessarily reflect the views of the editorial staff.