Alberta is blessed when it comes to breweries. Over the past few years, breweries have been popping up all over the province. Each one is unique in the atmosphere and their creative beverage rosters. It's impossible to narrow Alberta's vast and diverse brewery scene into one list, so consider this your jump-off point. There are plenty more where these came from, and we encourage you to kick off your very own Alberta brew tour. If you're not sure where to start, this should help!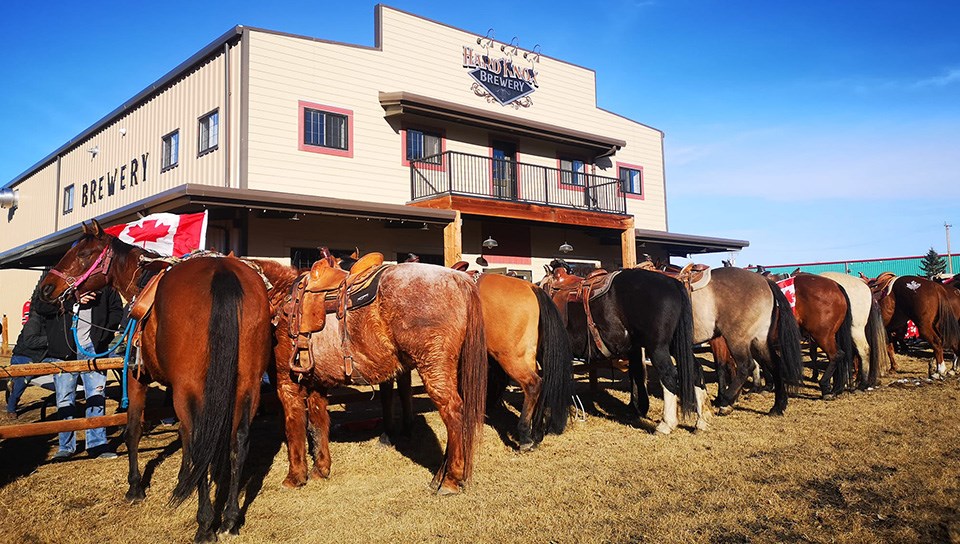 Hard Knox Brewery
This Black Diamond brewery and beer garden is an ideal spot to throw back a cold one in the summer. You will find a tap room, an outdoor beer garden area with campfires and BBQs in the summer, brewery tours, and more. The brewery is quaint and cozy, but it's the beer that people just can't get enough of. Their lineup has won a whole whack of awards, so you should probably try them all. These babies are fan-favourites from the Grunt Work amber ale to the Dusty Trail IPA.
Cabin Brewing Company
This cozy craft brewery is located in The Barley Belt, Calgary's brewing district. The atmosphere will remind you of a chic-but-retro ski chalet with tasty snacks and even better beer. They've got their signature lineup of beers and a ton of rotating seasonal beers. Their flavours are really creative, so you'll want to order a flight so you can try as many as possible. This unique and trendy spot is the perfect little escape right in the middle of the city. Don't miss out on Cabin during your next brewery crawl.
Big Beaver Brewing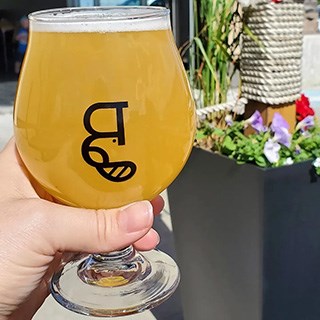 Big Beaver Brewing is located in Okotoks. Founded by some prairie folks, they're all about bringing those who sip their beer on a journey to a "dirt road, open windows, and not a care in the world." Of course, they're brewing up the classics that all beer lovers will enjoy, but also throwing in a few experimental beers too. The space is super inviting, perfect for catching up with friends over a few good beers. The staff is beyond friendly, and if you're lucky, there might even be a food truck there for you to grab a bite. This place is certainly worth a stop.
Oldman River Brewing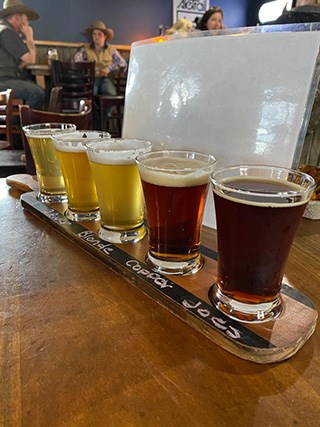 Hidden away in Lundbreck, this microbrewery and taproom serve up high-quality, preservative-free beer that you should probably sample ASAP. Not only is the ber unforgettable, but the food is great too. They've got a core selection of beer and some unique seasonal beers to mix it up a little bit. If you're not a beer fan, you've got wine and spirits to sip on. But you should probably focus on the beer. The atmosphere is super chill, and you'll probably want to grab a can or six for the road.
Snake Lake Brewing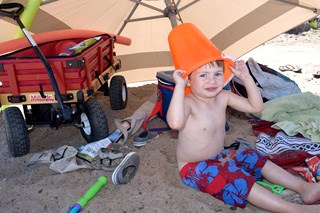 We'll start by saying that you need to try the Sidewinder IPA. Now, a bit about the brewery. Snake Lake Brewing is located in Sylvan Lake, and they have a star-studded roster of award-willing beers. Their core beers and seasonal additions are all made with a passion for fresh ingredients and new styles. They work hard to make their beers approachable so folks with all types of preferences and pallets can find their new go-to beer. Their taproom has a great snack menu, and their staff will make you feel right at home.
Britanny Burr is a freelance writer and a contributor to Great West Media. This story was written for the 2022 Hot Summer Guide advertising feature. It is not written by and does not necessarily reflect the views of the editorial staff.