While this may seem like a niche topic to dive into, let's talk about alpacas. If you're not overwhelmed by emotion every time you see an alpaca, we simply don't believe you. They are adorable, hilarious, soft, and typically very friendly (we haven't met them all, you never know). So, because we're assuming you love them as much as we do, we've rounded up a list of places you can view and interact with alpacas around Alberta this summer.
Prairie Spirit Alpacas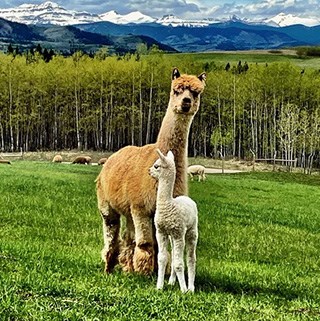 Located in Millarville, Alberta, Prairie Spirit Alpacas is a Canadian farm in the rolling hills. While their main aim isn't inviting folks to hang with the alpacas, they're generous enough to open their doors for farm visits on Saturdays by donation. They specialize in crafting artisan products such as socks, duvets, scarves, teddies, and more. They also make and sell alpaca yarn and knits. Their stuff looks absolutely gorgeous, and you can only imagine how soft it is. Of course, you'll want to meet their herd of Huacaya alpacas, so swing by on a Saturday to get to know the cuties behind all that wool.
Aurora Alpacas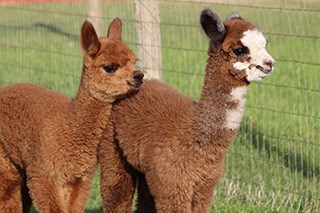 This is a family-owned alpaca ranch located in Sturgeon County. They currently have 24 alpacas and five babies. They invite you to come check out their ranch if you're interested in alpacas and the amazing products that can be produced from their wool. You will get to see the alpaca in the pasture up close, see the various stages of processing their wool fibre into yarn, and shop at the artisan market. You will love the cute creatures you'll meet and the unique knowledge you'll gain during a visit to this ranch.
Kirks Alpaca Farm
Located in Three Hills, Alberta, Kirks Alpaca Farm is an incredible place to feed and pet adorable alpacas as you walk around the lovely pasture. The views are almost as captivating as the alpacas. There are 90 alpacas on this farm, and you are even allowed to pet the babies. On top of that, there are over 30 local products for sale in the shop, including various food and artisanal goods, as well as alpaca fibre products.
White Barn Fun Farm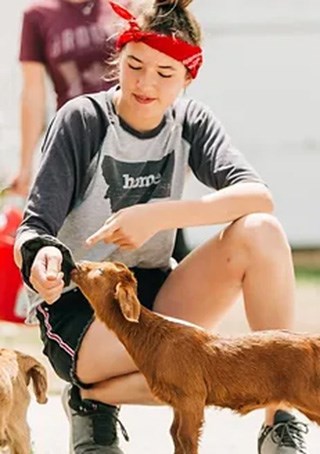 If you're interested in more than just alpacas, you should consider checking out White Barn Fun Farm, just west of Brooks, AB. You can expect an interactive animal experience where you can hand feed and pet yaks, emus, llamas, goats, alpacas, and even a donkey and a camel. They've got quite the roster. You will want to book before you visit and be sure you dress for the weather (and for the farm).
Butterfield Acres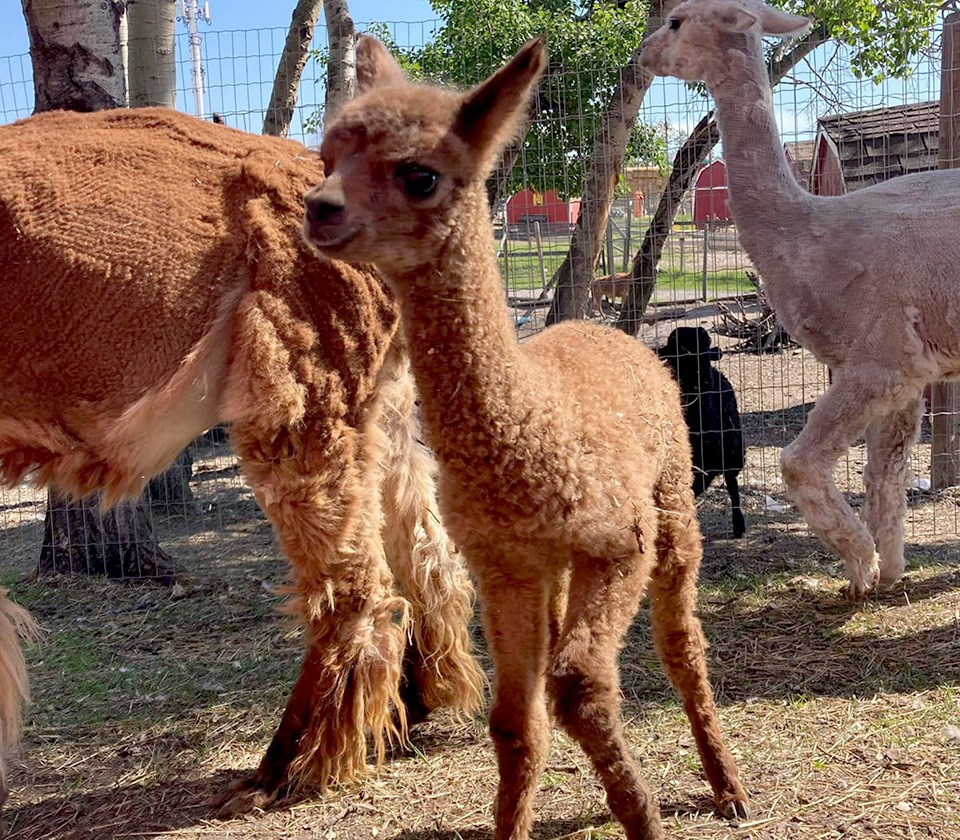 This is another full-experience petting farm where you'll find a whack of farm animals to interact with. This place is huge and filled with various animals to feed, pet, and hang out with. Located in Calgary, it's the perfect place to get the farm experience without leaving the city.
Britanny Burr is a freelance writer and a contributor to Great West Media. This story was written for the 2023 Hot Summer Guide advertising feature. It is not written by and does not necessarily reflect the views of the editorial staff.