Summer is not over yet, Alberta! We're still enjoying warm days, sunshine, and everything good summer has to offer. So, we're not going to let you curl up and hermit just yet. Let's save that for after the snow falls. We've got a list of fun and memorable things for you to get up to around our province this weekend, and we hope you pencil at least one of them into your calendar. There is no time like the present to try something new, and we have a list of new things for you to start with. Enjoy!
Taber Cornfest
You aren't Albertan if you haven't heard of Taber corn. From August 25th to 27th, Taber will be throwing the largest free family festival in Western Canada: Taber Cornfest. This celebration includes music, entertainment, rides, fireworks, and more. Of course, you can expect to eat your weight in corn. Don't worry, there endless other food options, as well. You can shop at the craft market, race go-karts, watch or enter the corn eating competition, and much more. There is also a beer garden for the 18+ attendees. You won't be hungry or bored for a single second at this fantastic event.
Battle Creek Showdown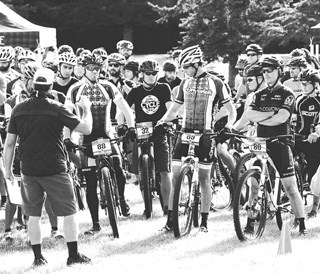 The Battle Creek Showdown Mountain Bike Race and Festival is coming up! Get ready for an epic weekend of mountain bike racing, live music and great food in Elkwater, Cypress Hills Interprovincial Park on August 27th. While race registration is all full, there is fun to be had for everyone. This event is high-energy, full of action, and fun for the whole family. You're sure to have a blast even if you're not into mountain biking.

Visit Waterton Lakes National Park
In case you haven't noticed, this summer has been scorching hot. If you're looking for the perfect place to cool down, Waterton is surrounded by stunning lakes to plunge into. Whether you're in the mood for a hike, a cute day in a tiny mountain town, or just a day by the water with a good book, Waterton is your spot. Finding a place to stay right in Waterton can be tricky as the campground and hotels book up quickly, but you can consider a day trip or booking a place in Pincher Creek. Trust us. You need to see this place for yourself.
Pick Your Own Bouquet
Birchwood Meadows Flower Farm is located in Sturgeon County, and it is truly what dreams are made of. You can book an appointment to visit the beautiful flower farm and pick over 35 varieties of flowers and greens. You can also explore the greenhouse and shop, where you'll find fresh, seasonal decor and fun DIY kits. Be sure to book your visit ahead of time and prepare for an enchanting day surrounded by beautiful blooms.
Britanny Burr is a freelance writer and a contributor to Great West Media. This story was written for the 2022 Hot Summer Guide advertising feature. It is not written by and does not necessarily reflect the views of the editorial staff.