Decorative walkways are a great way to add value to your home. They are not only functional but also provide a beautiful visual appeal. Although some homeowners may feel that they can tackle the installation themselves, it is essential to know when it's best to call in the professionals.
Concrete Walkway Ideas
When it comes to decorative walkways, there are various options to choose from. You can choose from natural stone, pavers, stamped concrete, and textured concrete. Concrete provides versatility in terms of colour, texture, and design options. You can opt for a simple route for a minimalist look, or you can opt for intricate designs to add some personality to your home. Regardless of the design, concrete walkways offer durability, easy maintenance, and long-lasting quality. Here are some ideas to get your project started!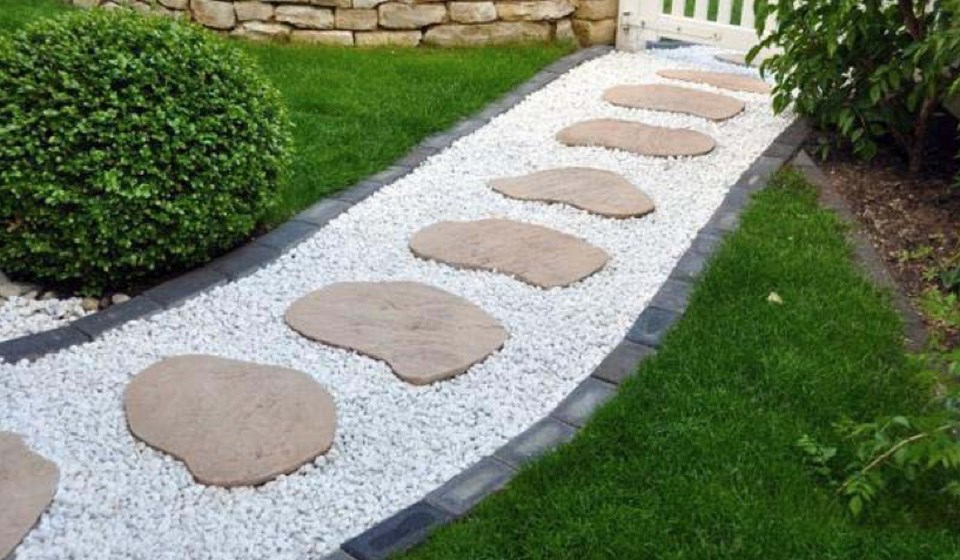 Hew stone pavers: They are "hewn" because the shape of the stone is forced, and not a natural rough stone as found in nature. However, this provides a clean and consistent look for an elegant design. Learn more about hew stones on the Décor Home Ideas website.
Pebble mosaics: These allow for a great deal of creativity and make for a wonderful DIY project that the whole family can get involved in. Alternately, you can commission an artist to create a one-of-a-kind mosaic for your home. This site has some great ideas, including an example of a beautiful pebble mosaic.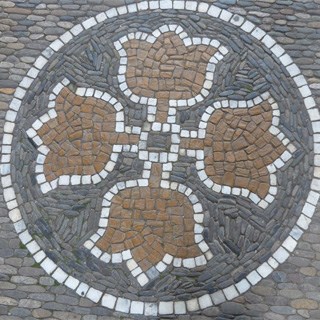 The winding way: The Empress of Dirt has some truly enchanting ideas including a winding path made from natural stone. This involves finding pieces of varying but similar size, and piecing them together in a way that makes sense from both an artistic and safety perspective. You don't want huge gaps where you can trip, so select stones that go together like a loose puzzle. This Empress of Dirt goes one step further and suggests having a professional engrave one a stone with a saying that means something special to you.
Want even more ideas? There is no shortage of DIY and professional concrete and stone pathway projects on Pinterest.
DIY Walkway Projects
DIY concrete walkway installations can save you money. However, if you decide to conquer the installation yourself, be prepared for a laborious and technical project. The process includes layout planning, excavation, leveling, adding reinforcement, concrete mixing, pouring, and finishing. You also have to ensure that the walkway is sloping correctly to avoid any standing water issues in the future. Although it may seem like an easy enough task, installing a concrete walkway is a hefty project that comes with a steep learning curve.
Hiring Professional Concrete Installers
Installing a concrete walkway can be a considerable investment, and it's crucial to ensure that the project is done correctly. Professional concrete installers bring not only knowledge and experience but also specific tools and equipment. Because they handle projects like this daily, they follow city regulations and ensure that the walkway will last for a long time. Professional installation comes with guarantees, and they can take care of any legal issues that may arise from installing the walkway.
What is best left to the professionals
In general, it is recommended that homeowners call the pros for large-scale projects. This includes concrete walkway installations. Installing concrete walkways involve a vast amount of labour, time, and resources. Without the right skills and tools, your walkway could experience potential structural issues. Professionals can also help determine the best approach to properly install your walkway, saving you time, energy, and money in the long run.
Concrete walkways are a sound home addition that adds value and appeal to any property. While there are some DIY projects that inexperienced homeowners could tackle, installing a large-scale concrete walkway should always be left to the professionals. Professional installation provides a peace of mind in terms of quality, cost-effectiveness, and longevity. So, the next time you're considering a concrete walkway installation, consider contacting your nearest professional concrete contractor.
This story is brought to you by Great West Media Content Studio. It is not written by and does not necessarily reflect the views of the editorial staff.